Tamasha is an Ary Digital reality show which had been successfully aired on Ary Digital, since last 43 days, the show started with 14 contestants and it was based on Big Brother/Big Boss format. In last week, 6 contestants managed to stay in the house but two were eliminated further during the mid of last week. Maira & Humaira were eliminated by Adnan Siddiqui on indulging in a fight.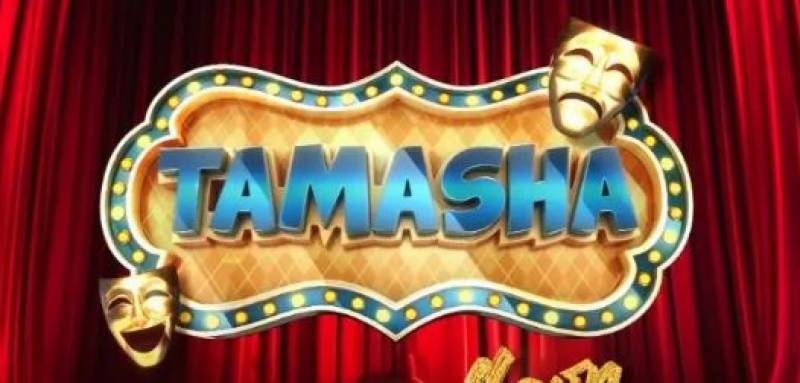 Today, the grand finale of the show had been aired, all the eliminated contestants were also there in the house which included Faiza, Niggah, Seher, Nauman, Saeeda, Saim, Humaira and Maira. They were in the house to see the Tamasha Ghar for one last time.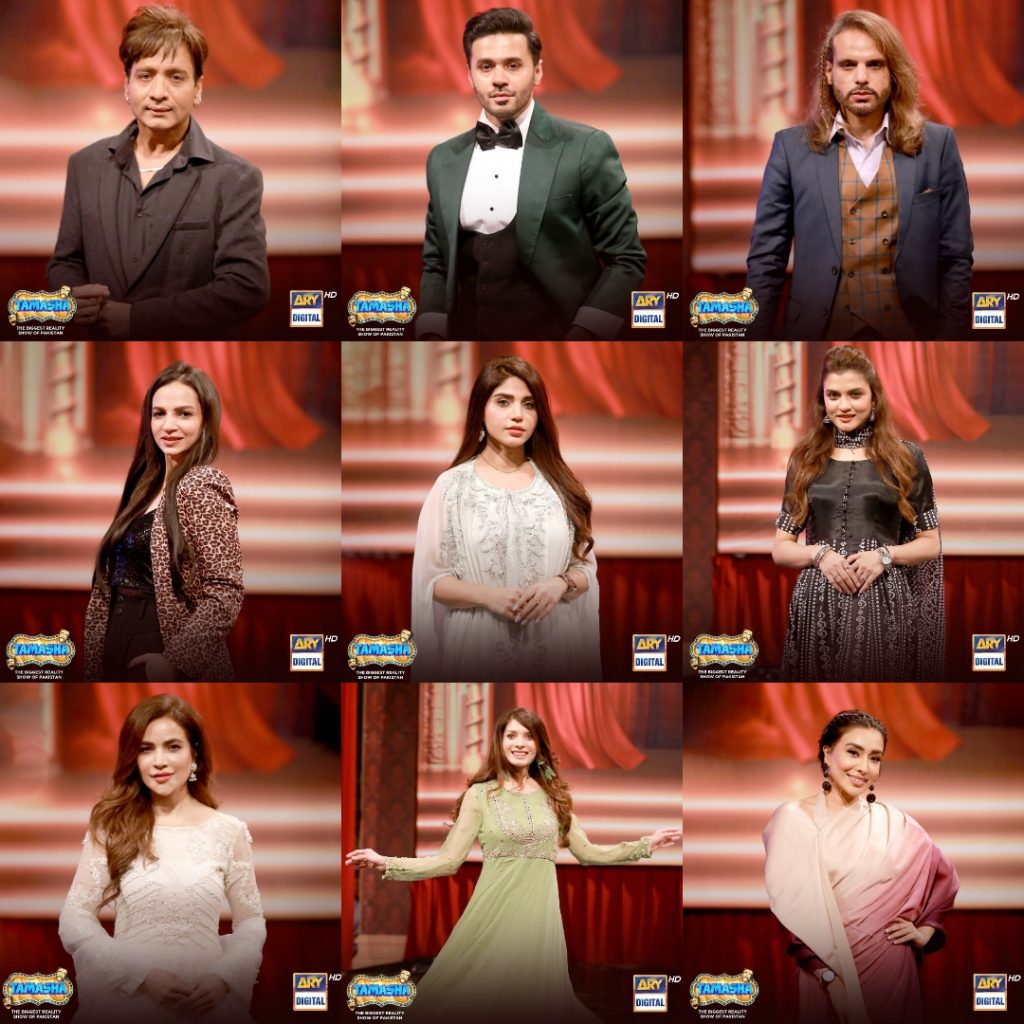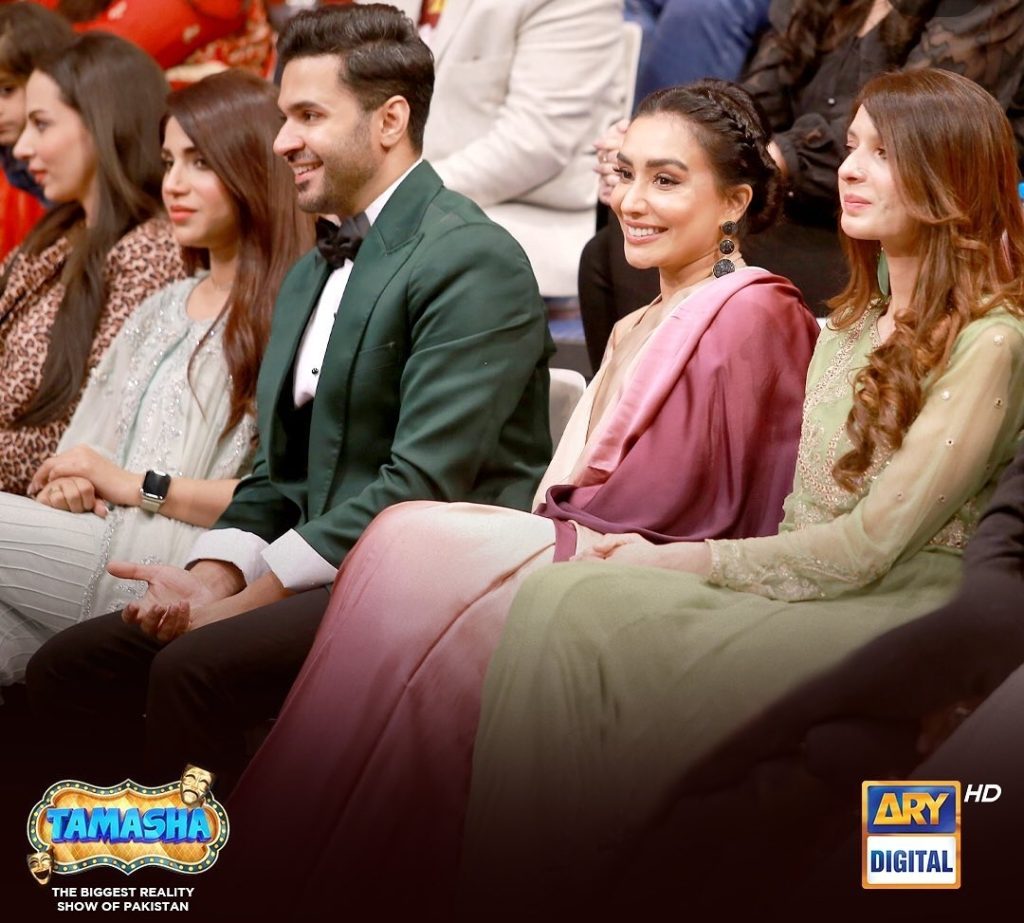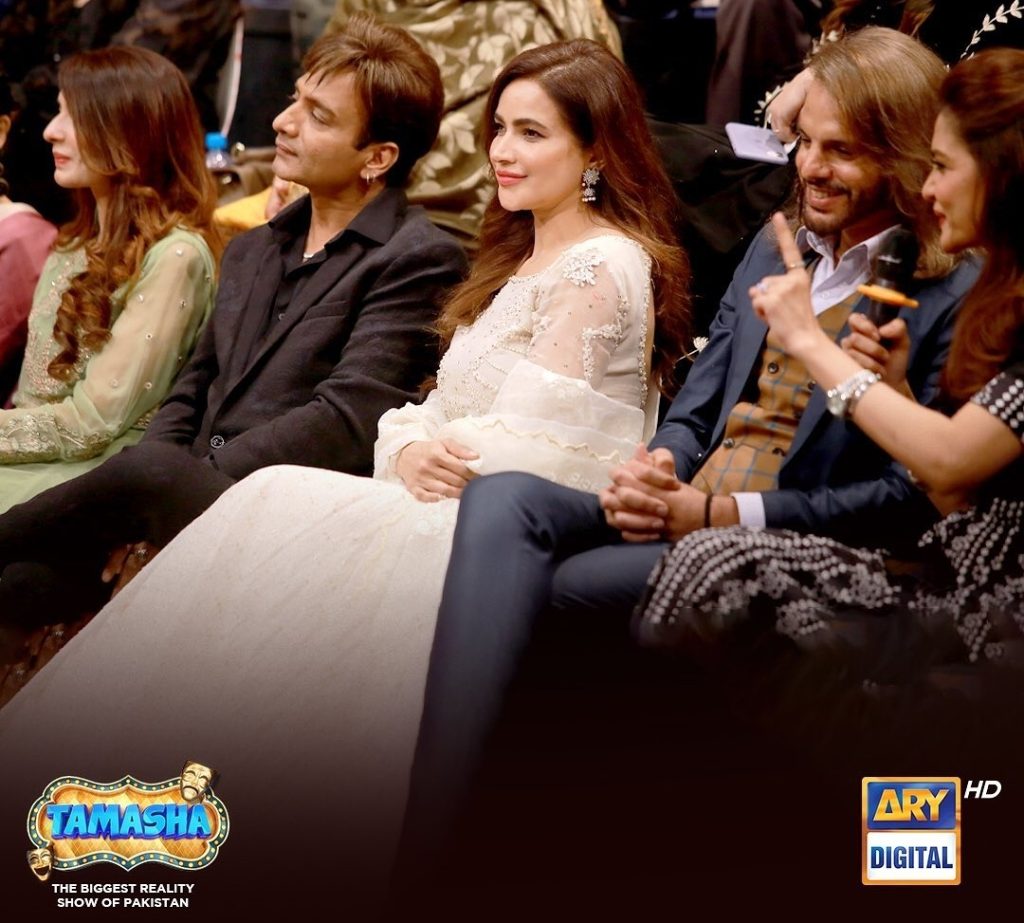 The invitation was given by Adnan Siddiqui and the team Tamasha. Family members of finalists were also there. Umer, Aadi, Mareeha and Rauf Lala were all rooting for the win but Umer Aalam got the most votes and took the title and the prize money home. He was popular since the day one. Well, contestant was funny and made his fanbase from the day one.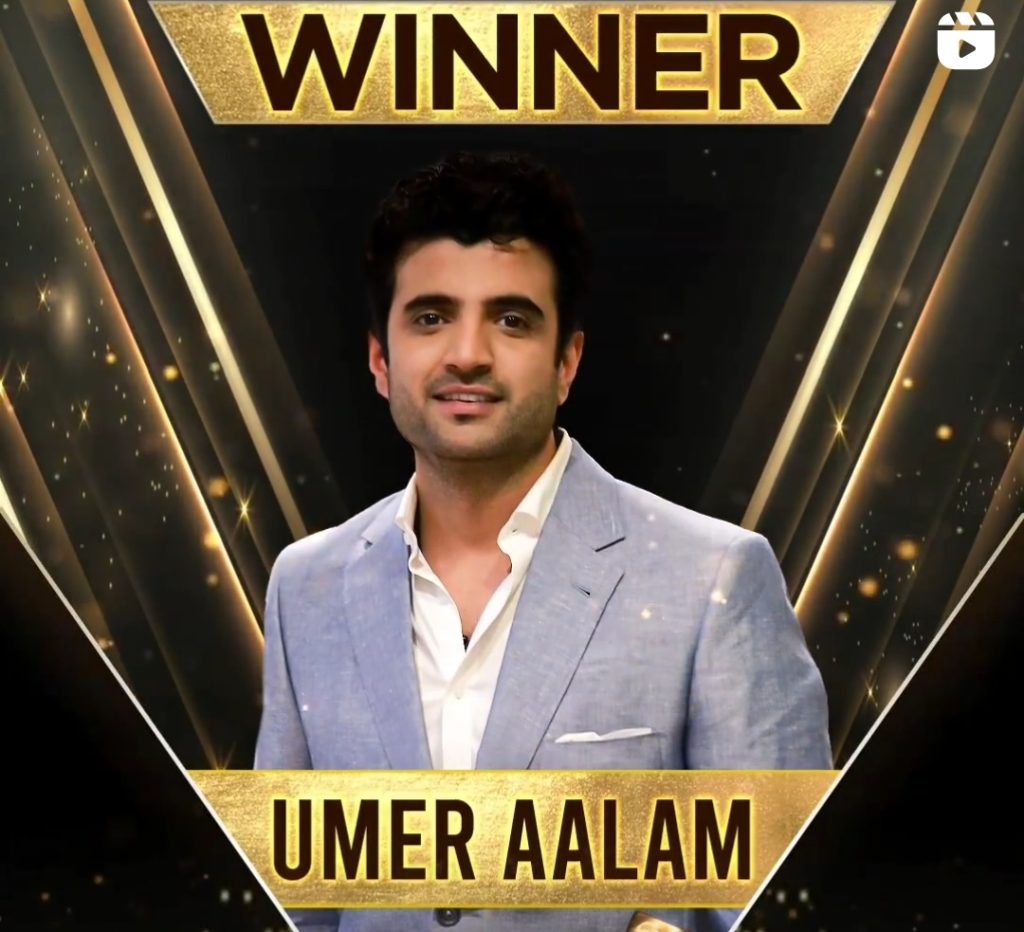 Fans were happy for the winner and they were of the view that the winner was justified and they are happy with the results, however, a few were of the view that Mareeha Safdar deserved to win.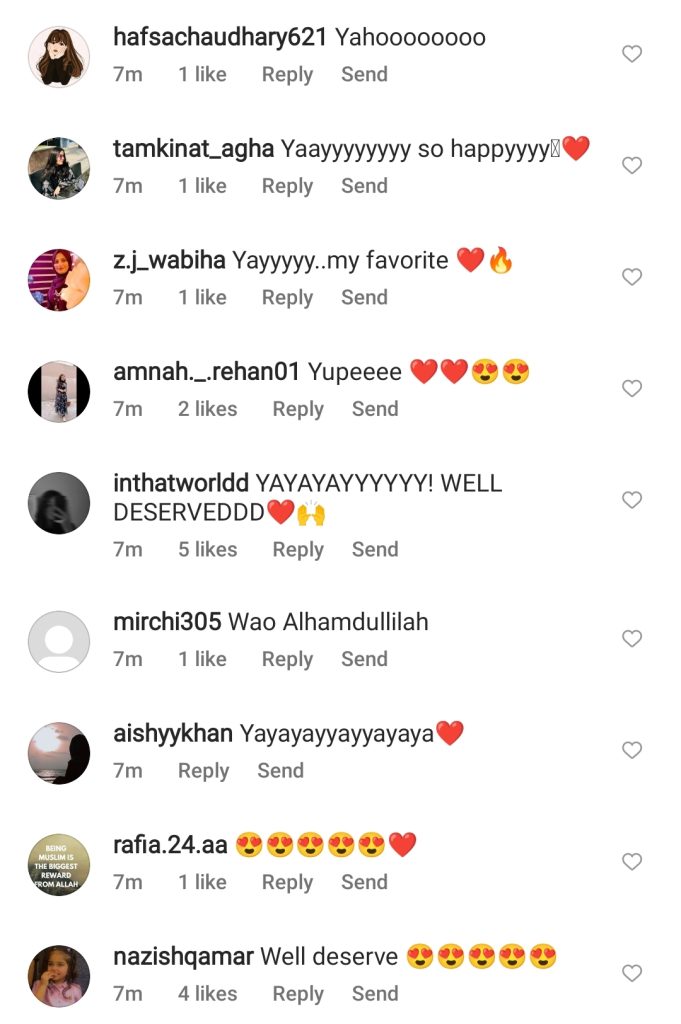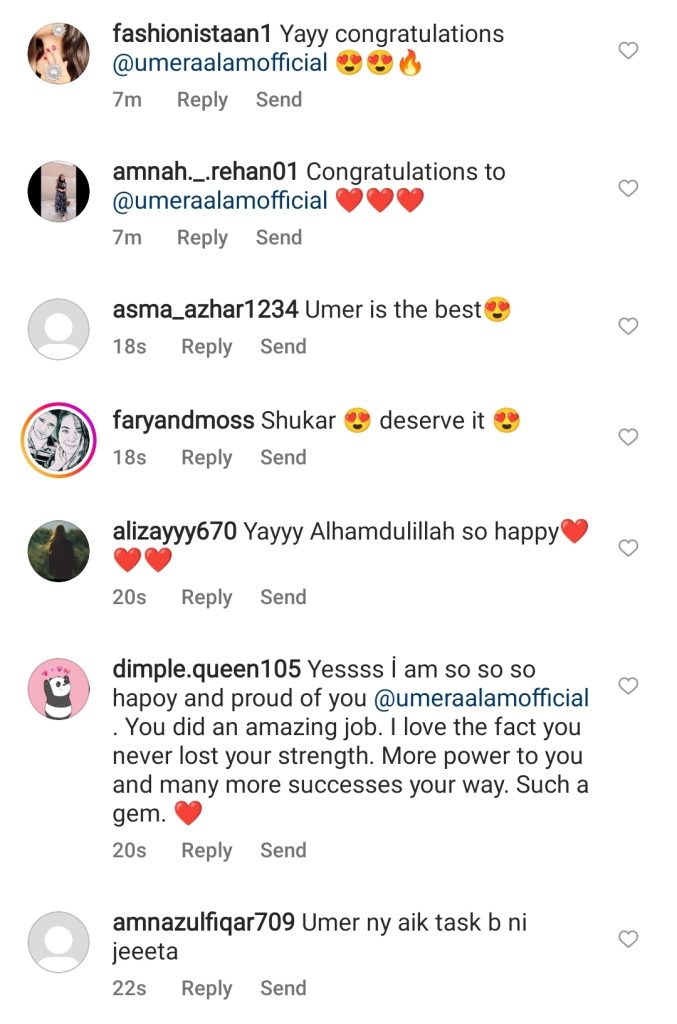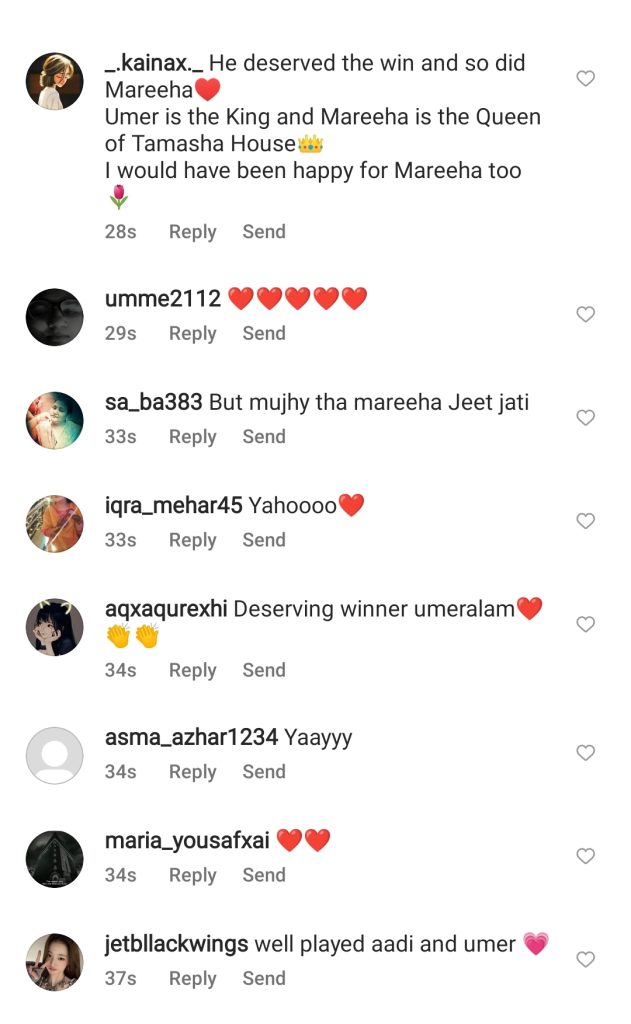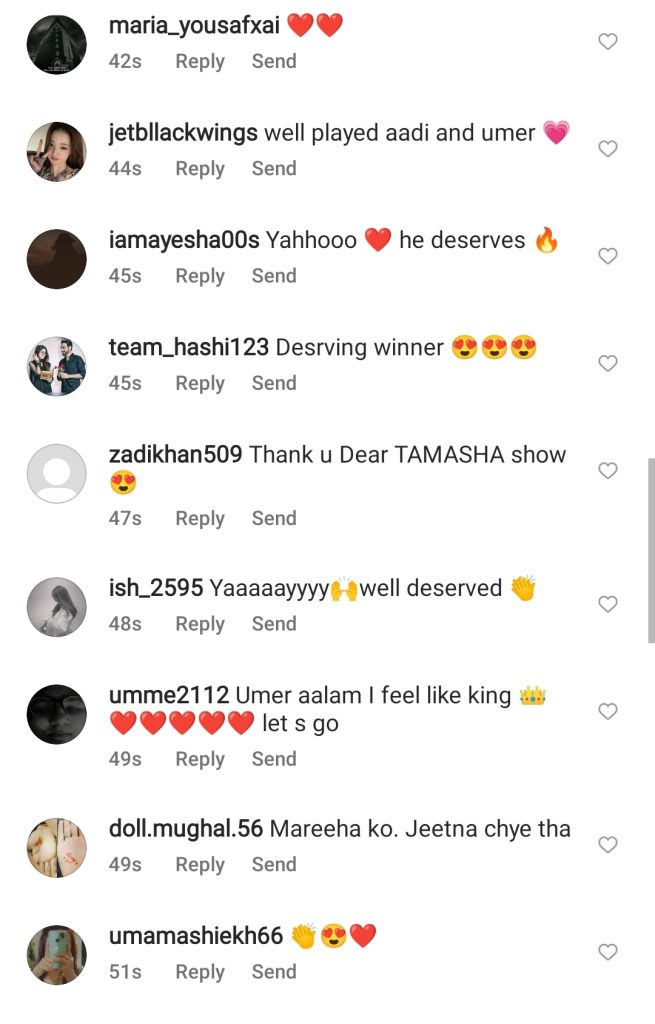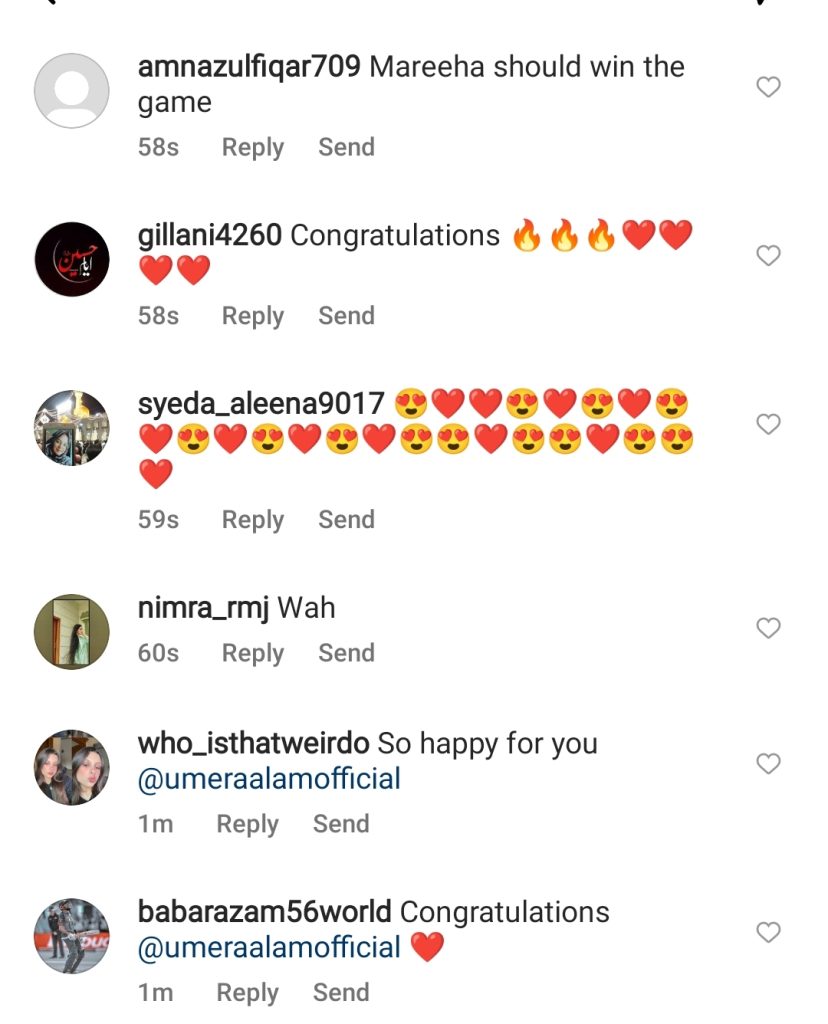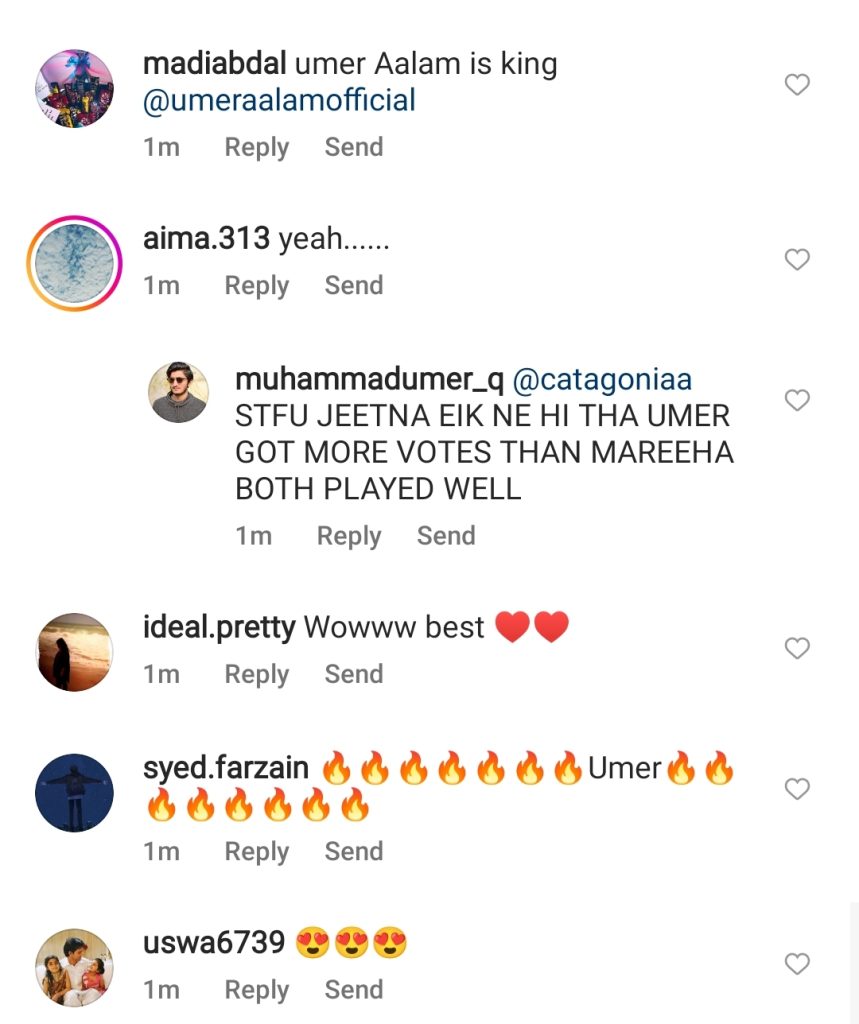 Here were some other awards for Tamasha Ghar contestants which were given to them by the team Tamasha on showing best behaviour in good or bad light. Have a look at them: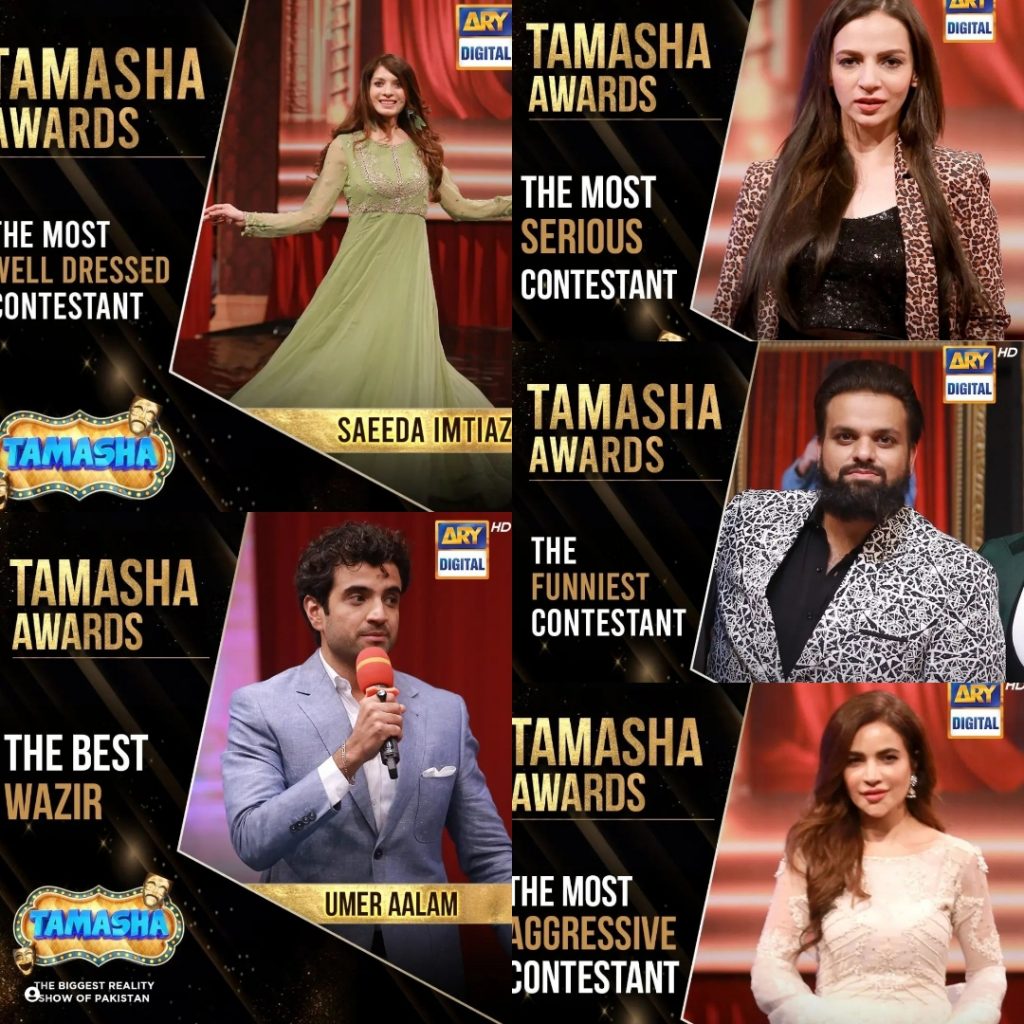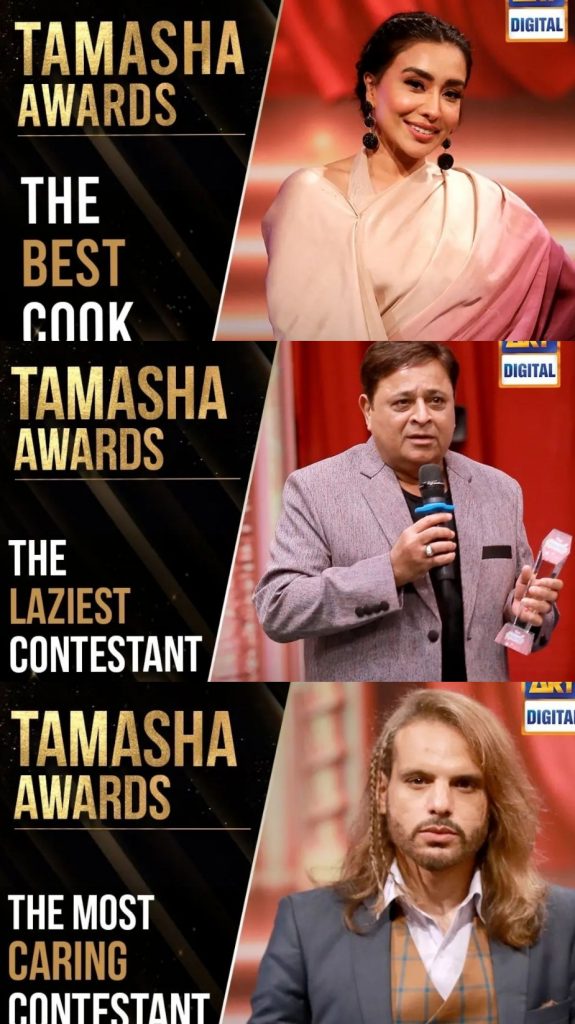 Here is an amazing journey of Tamasha Winner Umer Aalam!
Umer Aalam and his mother received the check from the team. The check was worth rupees 25 lac rupees.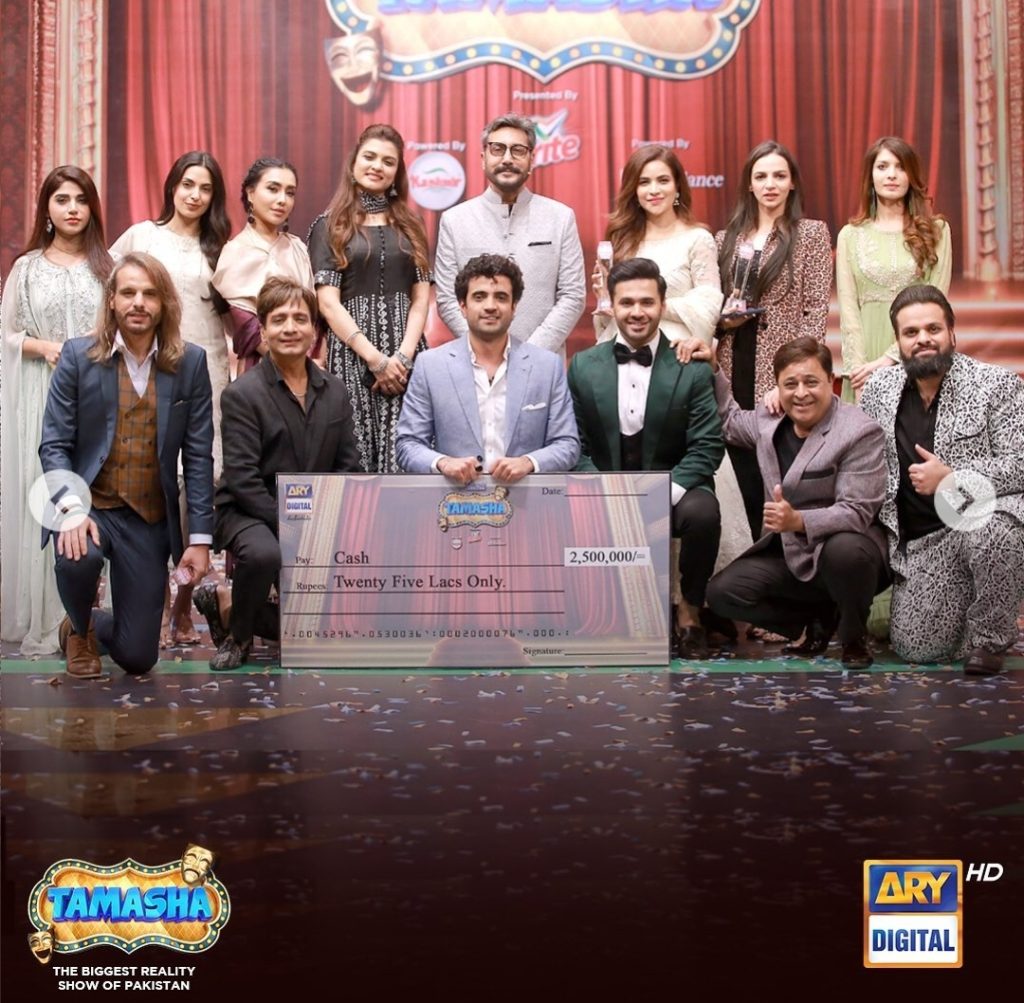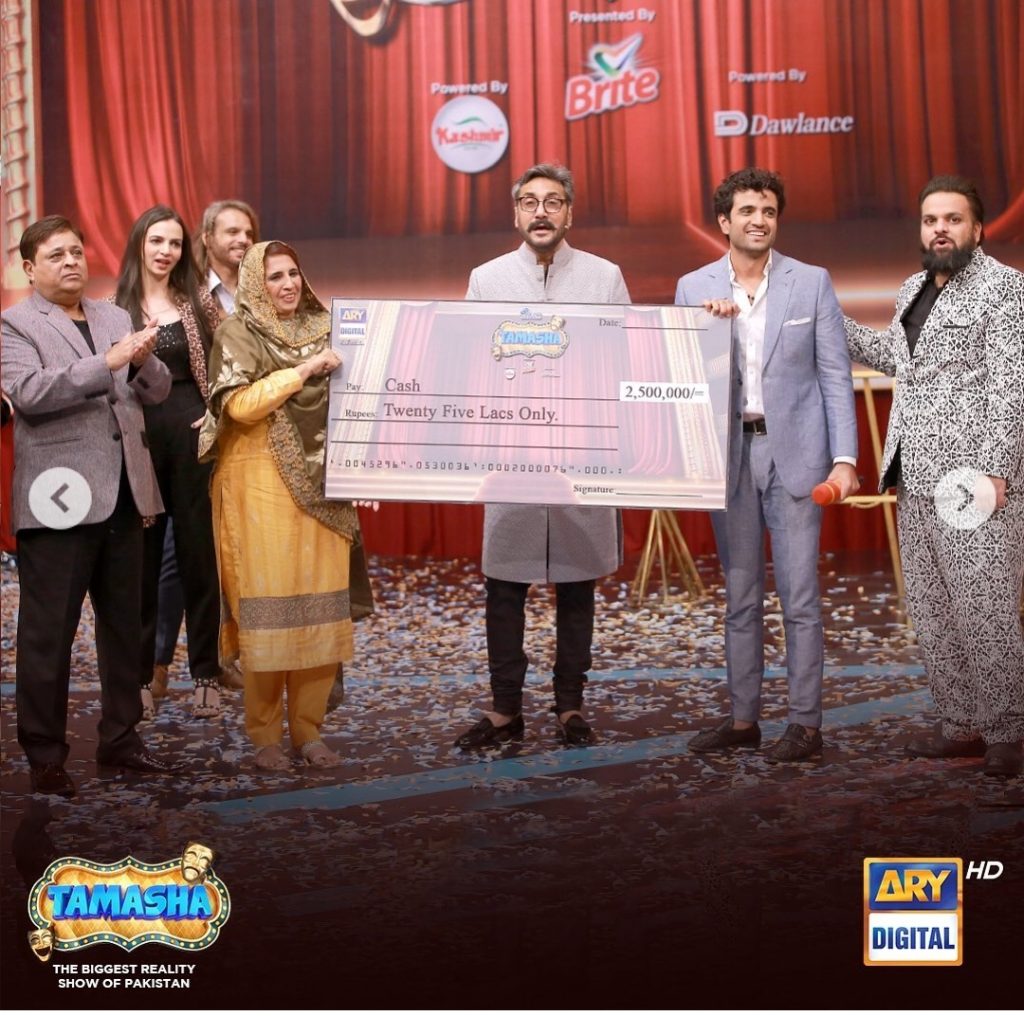 Umer Aalam posted a video on his Instagram handle after winning the title!