Iffat Omar is a vocal Pakistani celebrity, who always grabs public attention on her controversial statements. She also has strong opinions about feminism. Recently, Iffat Omar appeared in Samaa TV's show Superover with Ahmed Ali Butt where she talked about many things. Iffat Omar expressed her opinion about current dramas and informed the audiences that she's not going to do dramas unless she finds a good script. She also told that she warned Feroze Khan and Ahsun Talish when they were shooting Aye Musht E Khaak.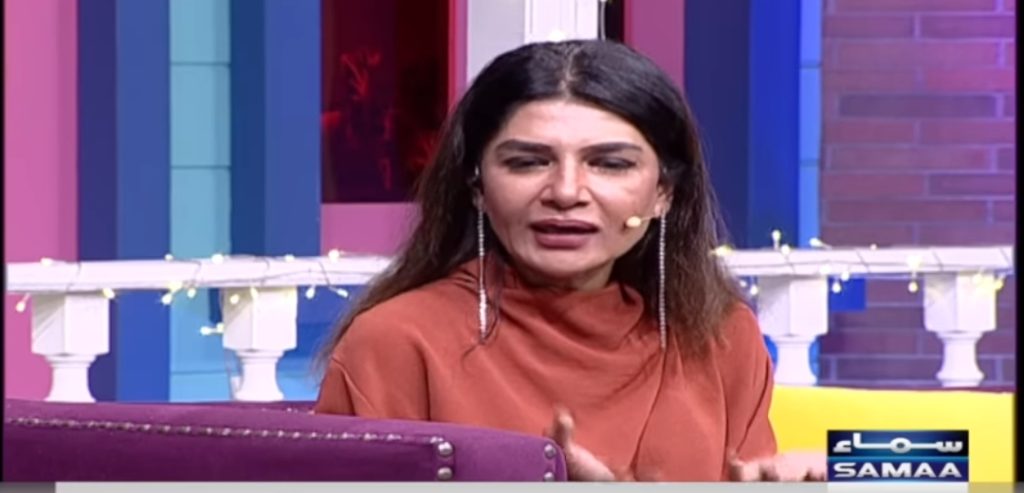 Replying to Ahmed's question about Feroze Khan's violent scene, Iffat Omar said, "I actually warned Feroze Khan not to do this scene the way it is written and I told him that it should be done in a lighter way, even I also told Ahsun Talish to tone down the aggression but the actor didn't agree and did it the way he wanted to do and the outcome is infront of you" . Talking about backing out of the drama, she said, 'I already committed and performed many scenes of drama and backing out was going in the loss of production , I am professional, I recorded my protest'. Have a look at the video clip:
Do you agree with Iffat Omar regarding Aye Musht E Khaak's scene? Do let us know!