The last two years have been very difficult for the world with many people losing their loved ones to the deadly pandemic. These two years have shown the world how fragile human life is and how quickly can one lose their loved ones even if they are healthy. It has also shown us how being empathetic and spending time with your loved ones is important. Saba Qamar is going through a similar tragedy as she just lost a loved one.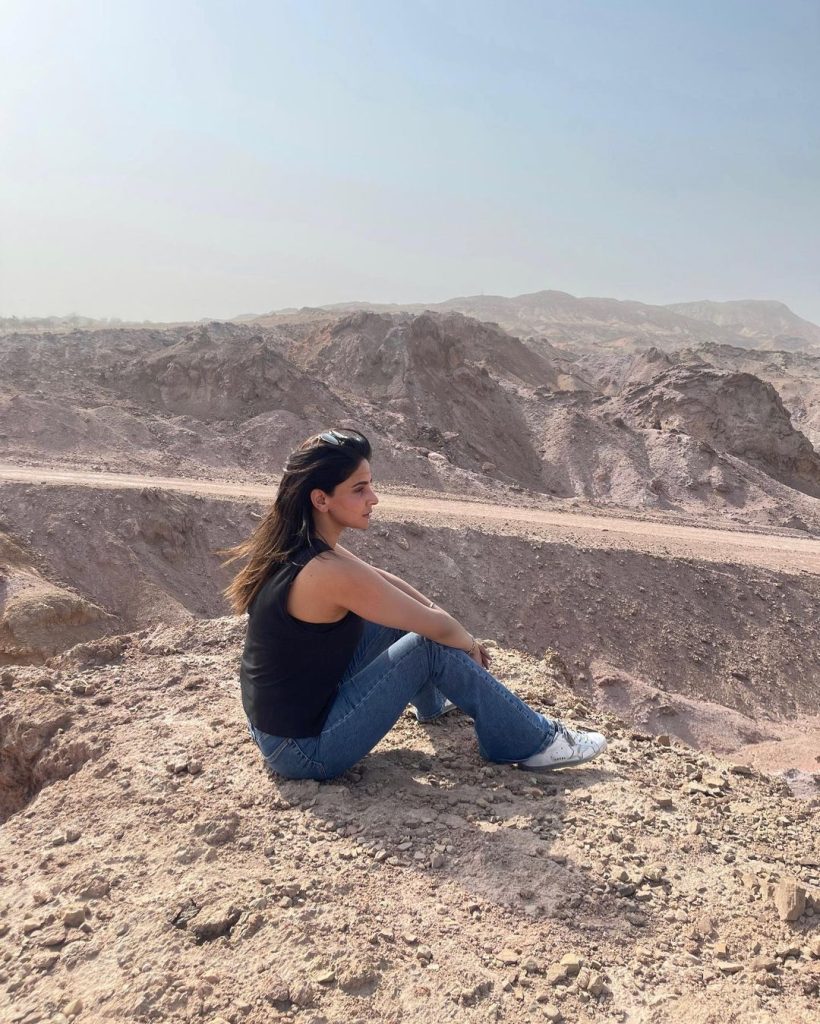 Saba Qamar has lost her brother tragically and she shared the bad news with her fans on Instagram as she remembered her brother lovingly nicknamed as Munna with a broken heart. This was Saba Qamar's way of sharing her pain with a prayer for the departed soul.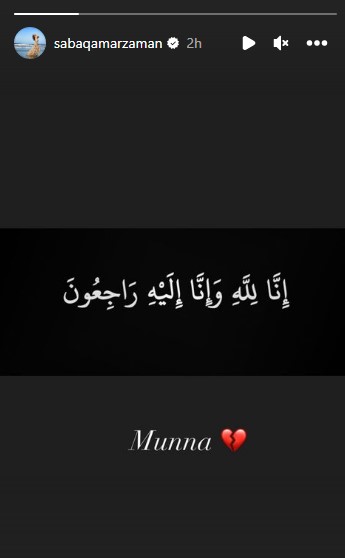 Saba Qamar has always been very close to her family. Though she does not like sharing a lot of pictures with them but she has often expressed her love for her mom, her siblings and her nieces.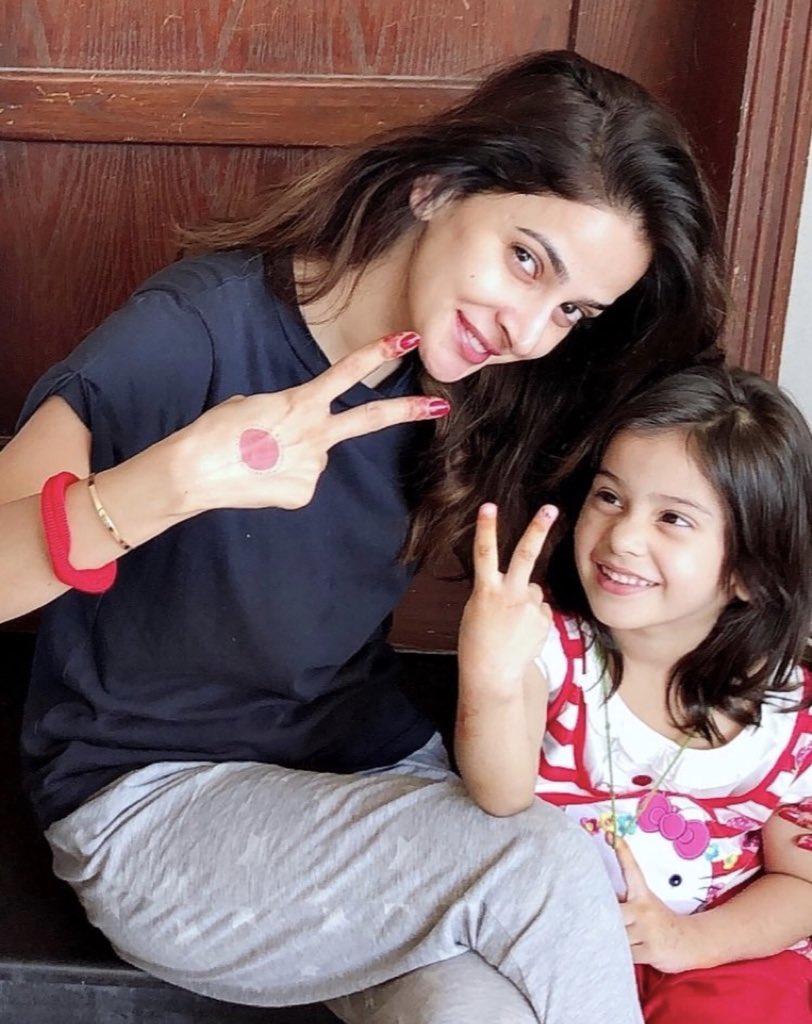 Saba Qamar's friend Meshal Cheema also shared the heart breaking news and requested prayers for the departed soul: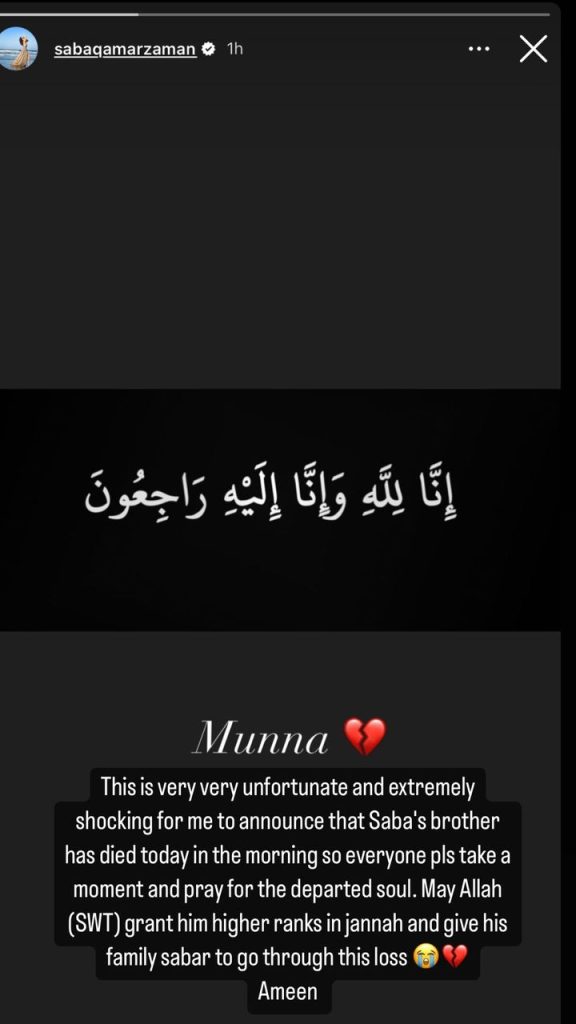 Innalillahi Wa Inna Illahi Rajioon! Condolences to Saba Qamar from our side in this difficult time. Fans are also heart broken on this and praying for the family: