Actor Feroze Khan is currently in the news due to his ongoing case against his ex-wife Aliza. Currently, Khan's lawyer has told the media that he is not financially stable to pay the maintenance of his children Sultan Khan and Fatima, he said that Feroze Khan is currently not getting any project after all these allegations. He said that they can't promise anything which they can't fulfil but when he starts getting projects, he will cooperate in this regard. He said that he's hopeful that madam Syeda Aliza Sultan will cooperate with them. The lawyer further said that they will be suggesting two amounts before court to be paid, one for present and the other for future. Here is the video link of Feroze Khan's lawyer which is doing rounds on social media.
Syeda Aliza Sultan's lawyer also shared his side of story, he said that Feroze Khan and his lawyers are using delaying tactics. Have a look at the video:
Well, the reasons given by Feroze Khan are igniting severe public backlash. The public is saying that an actor with millions of followers can't pay the maintenance of his own kids. Public is saying that he must have been working for free during all these years. One fan said that he should get donations instead. The Instagram users also called out his fans for supporting him. Here are all the comments: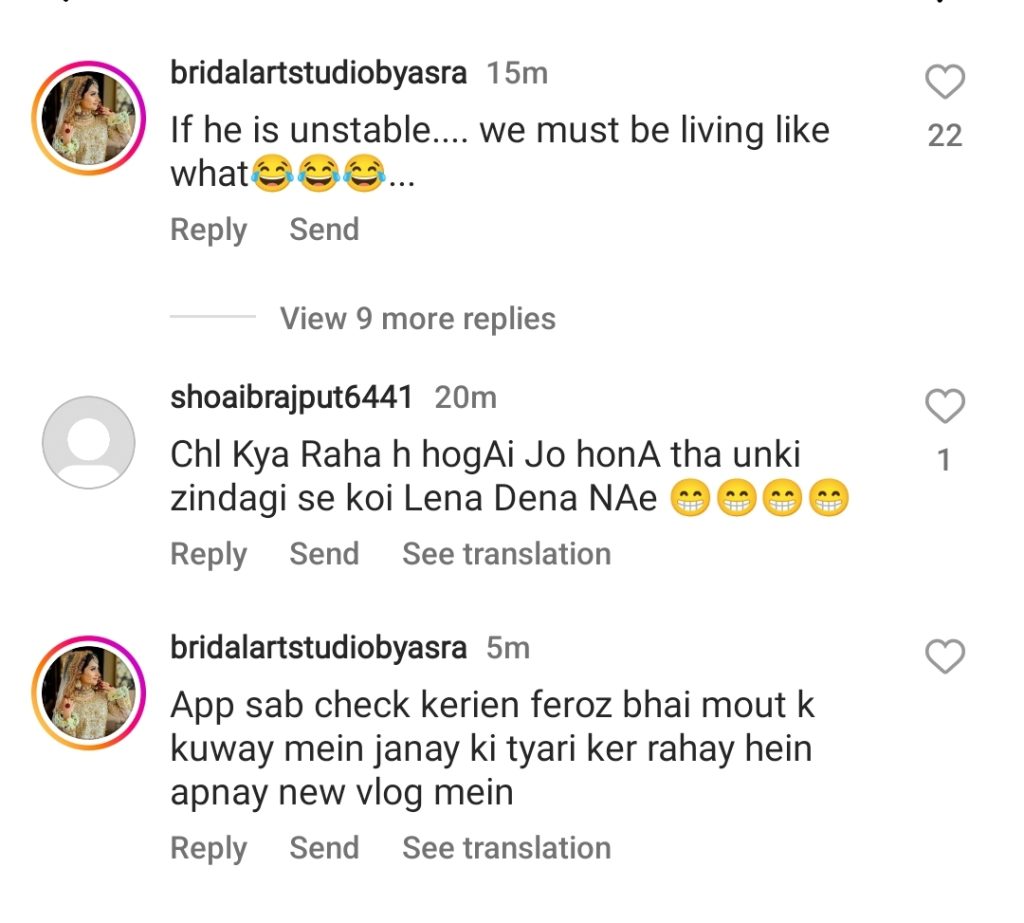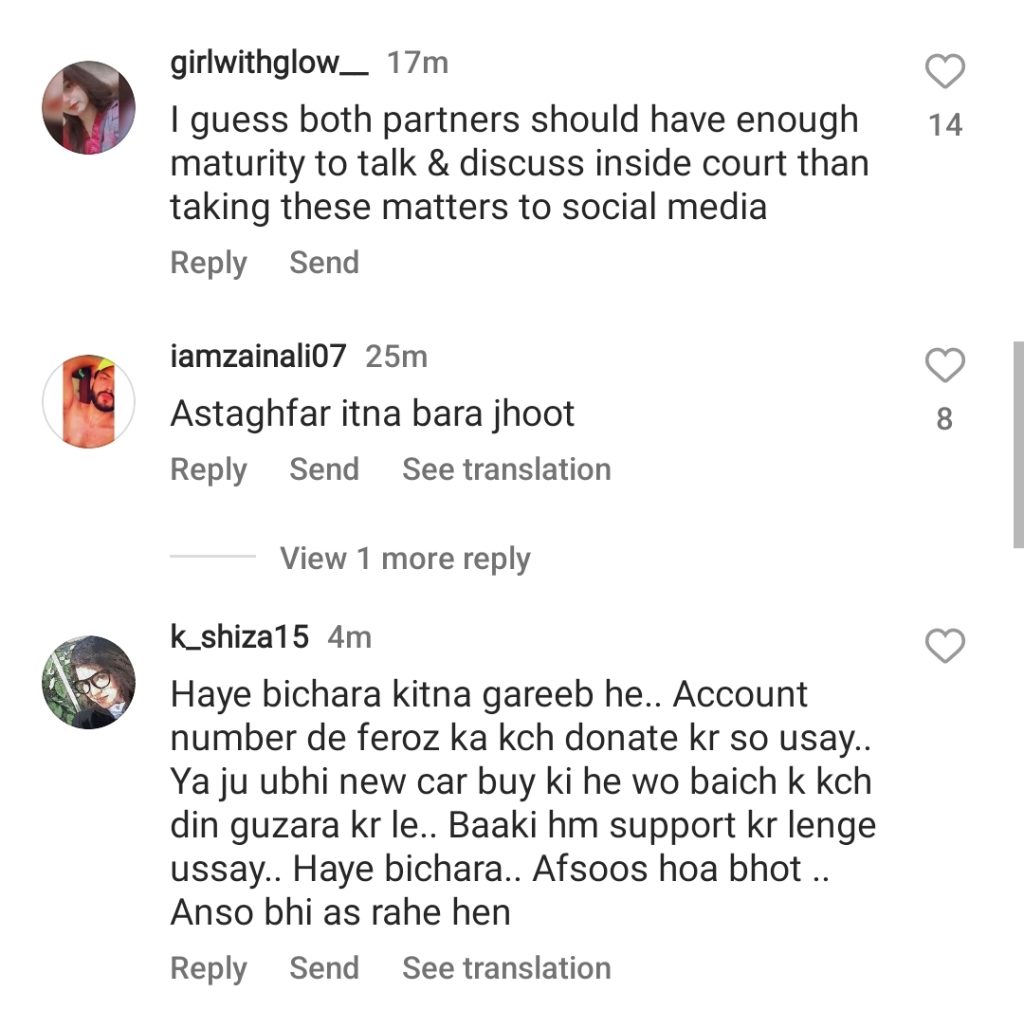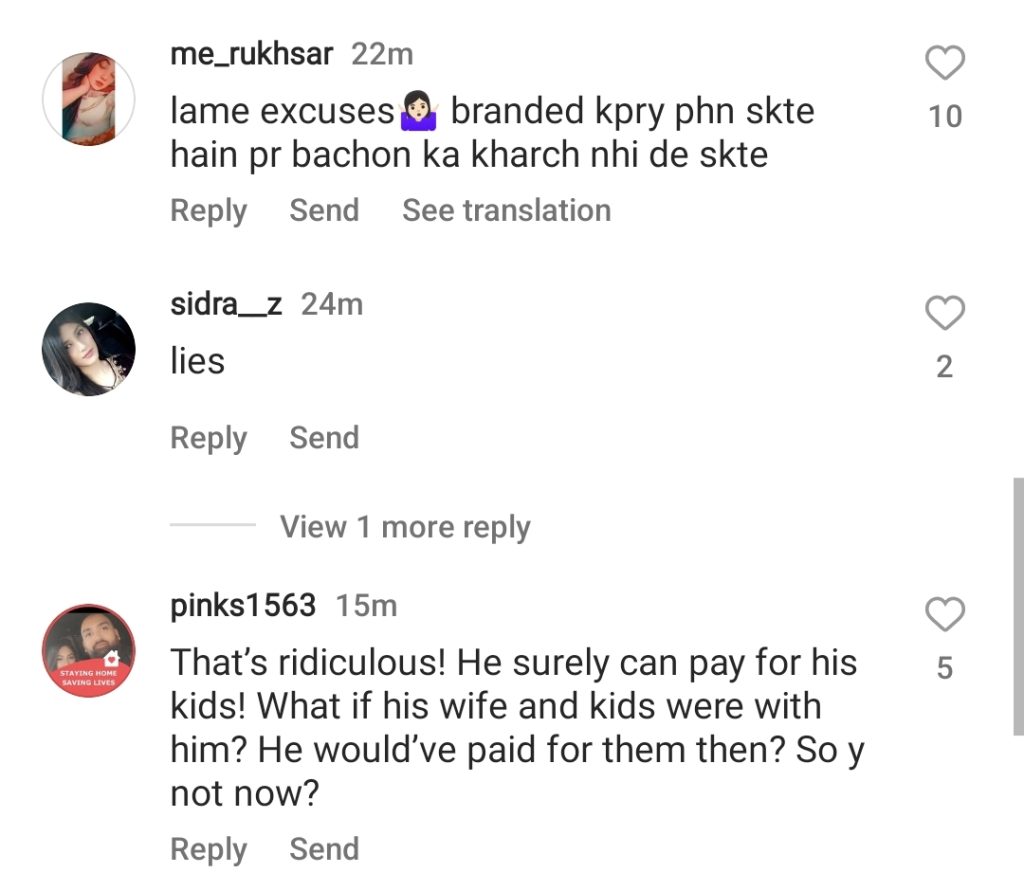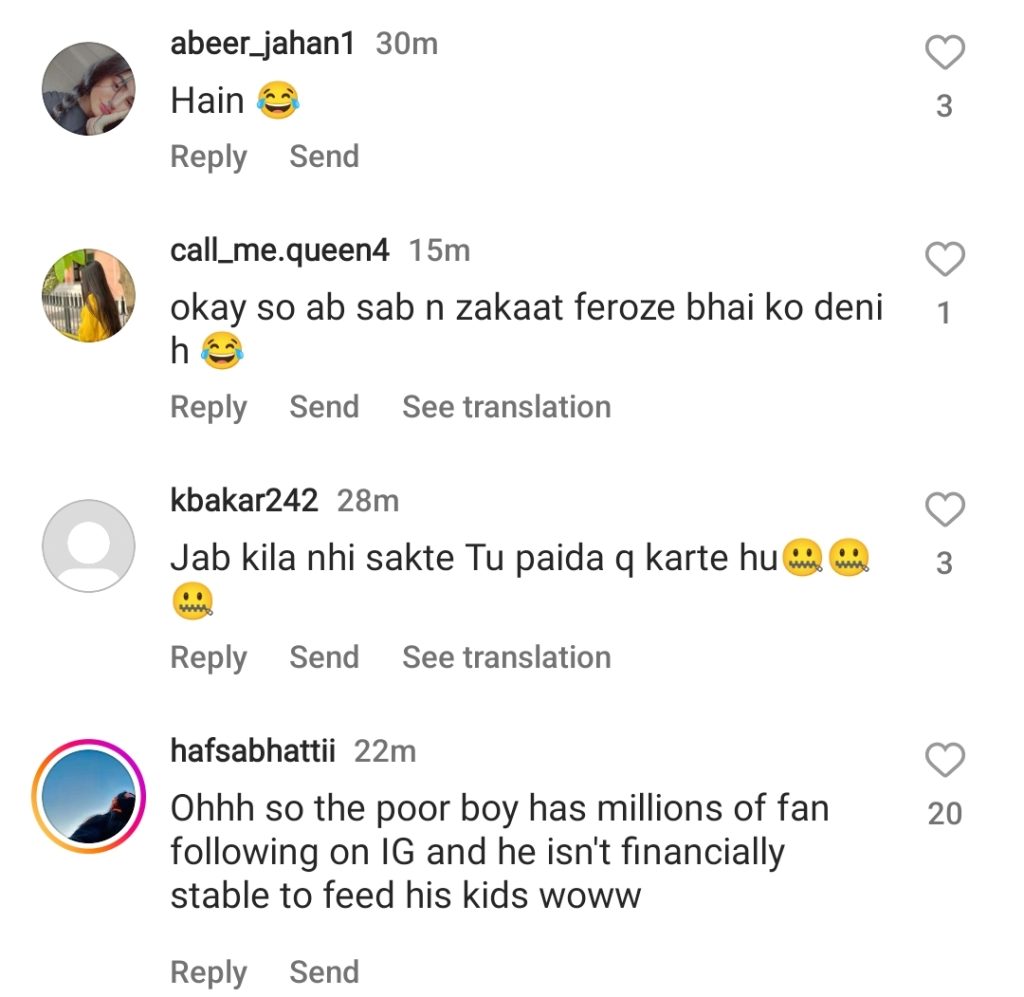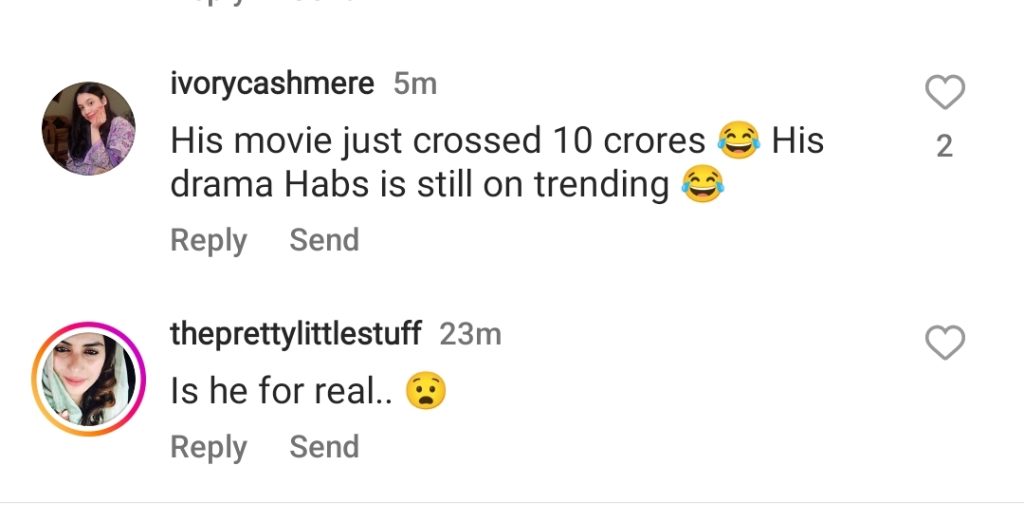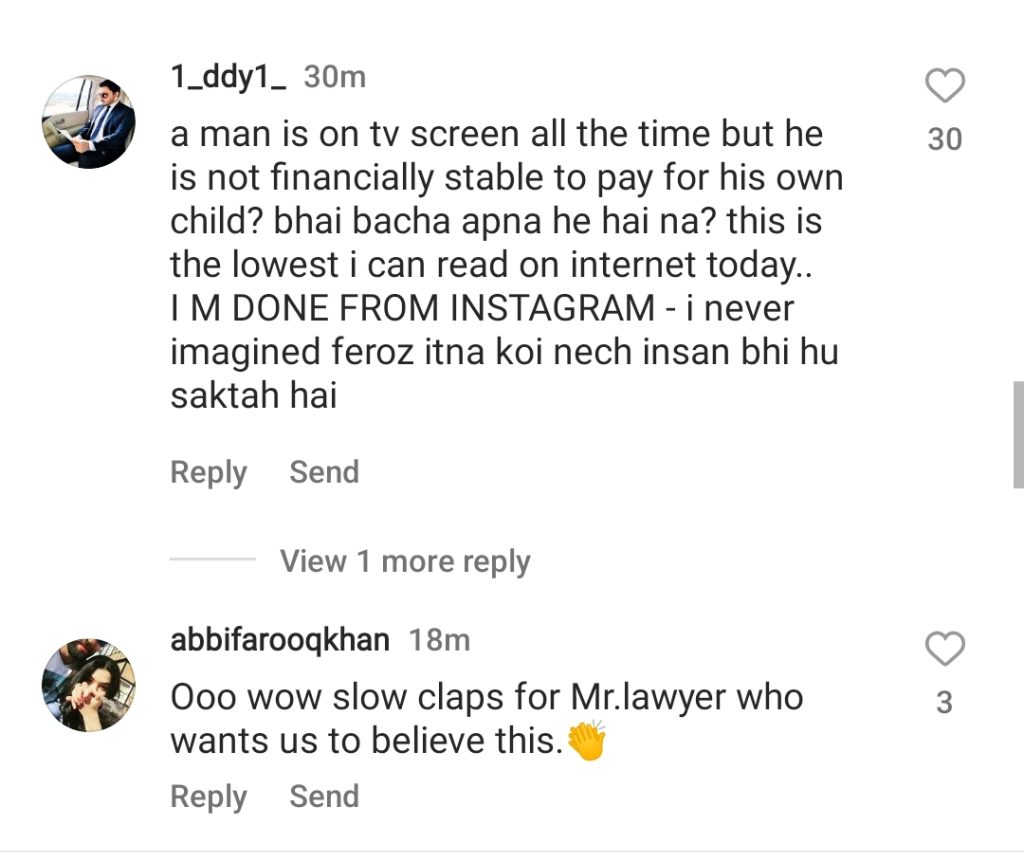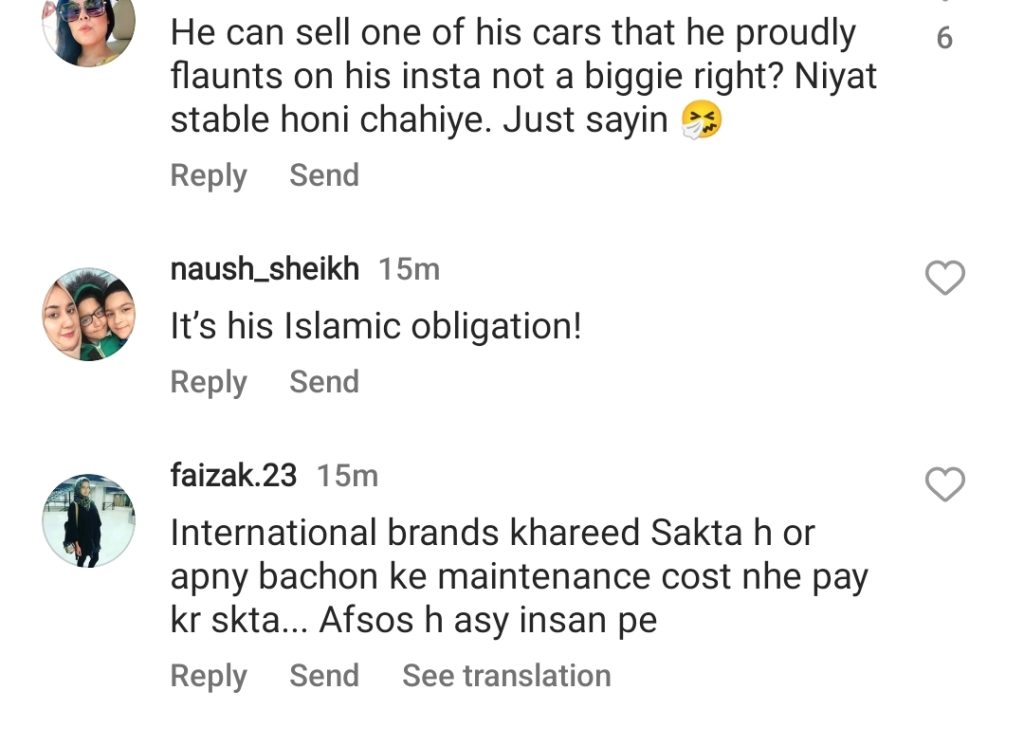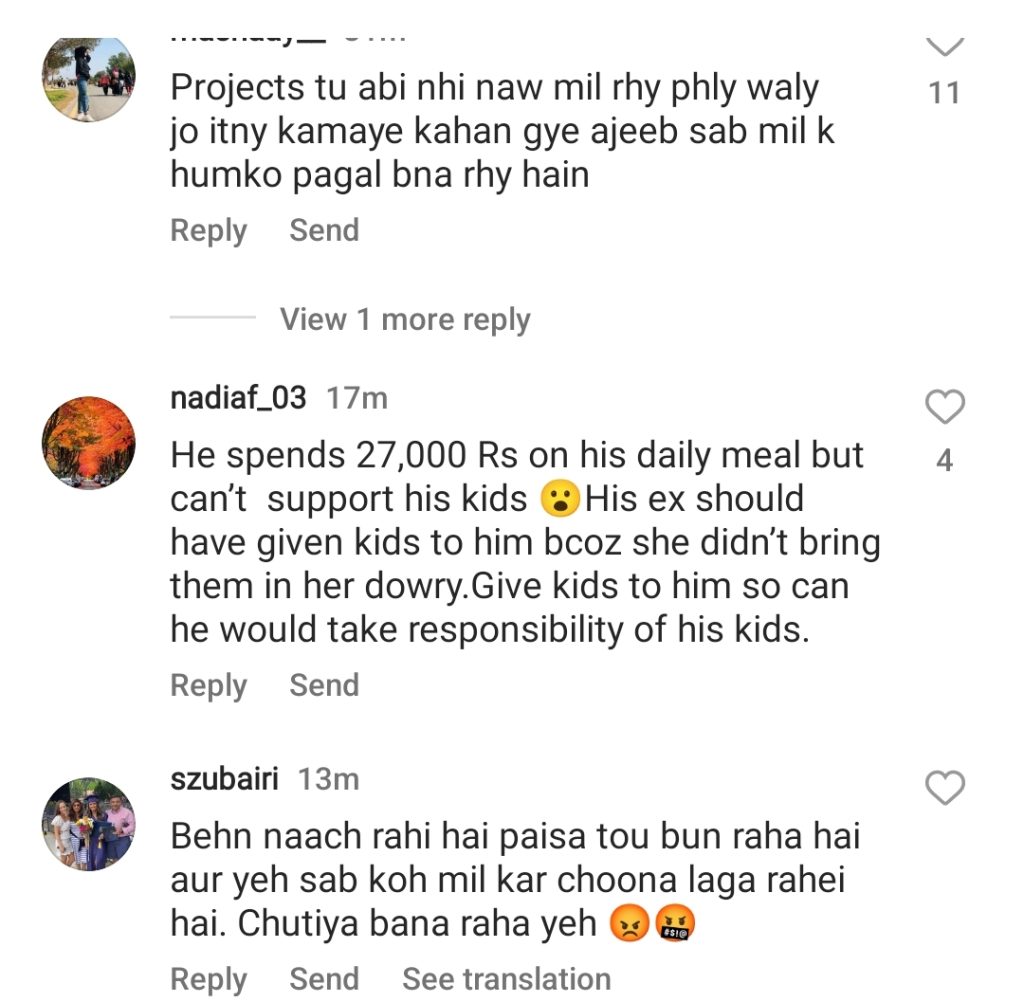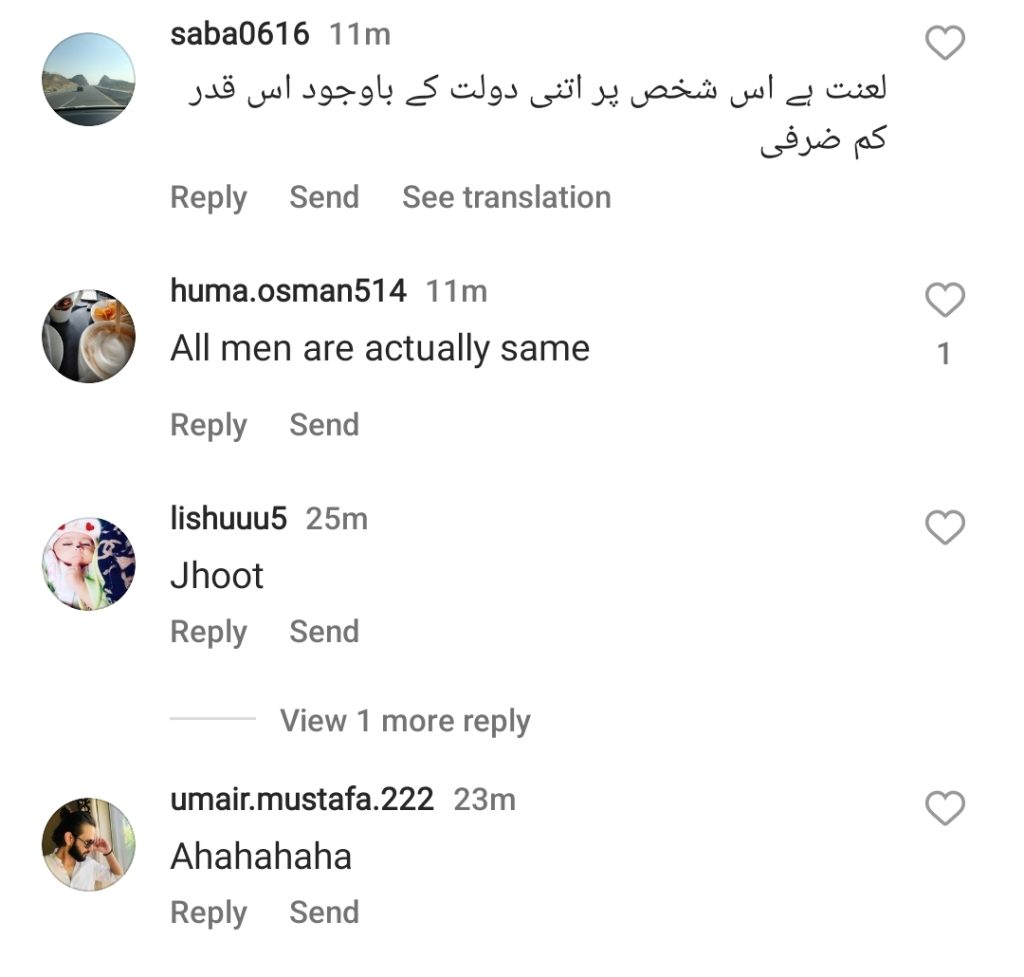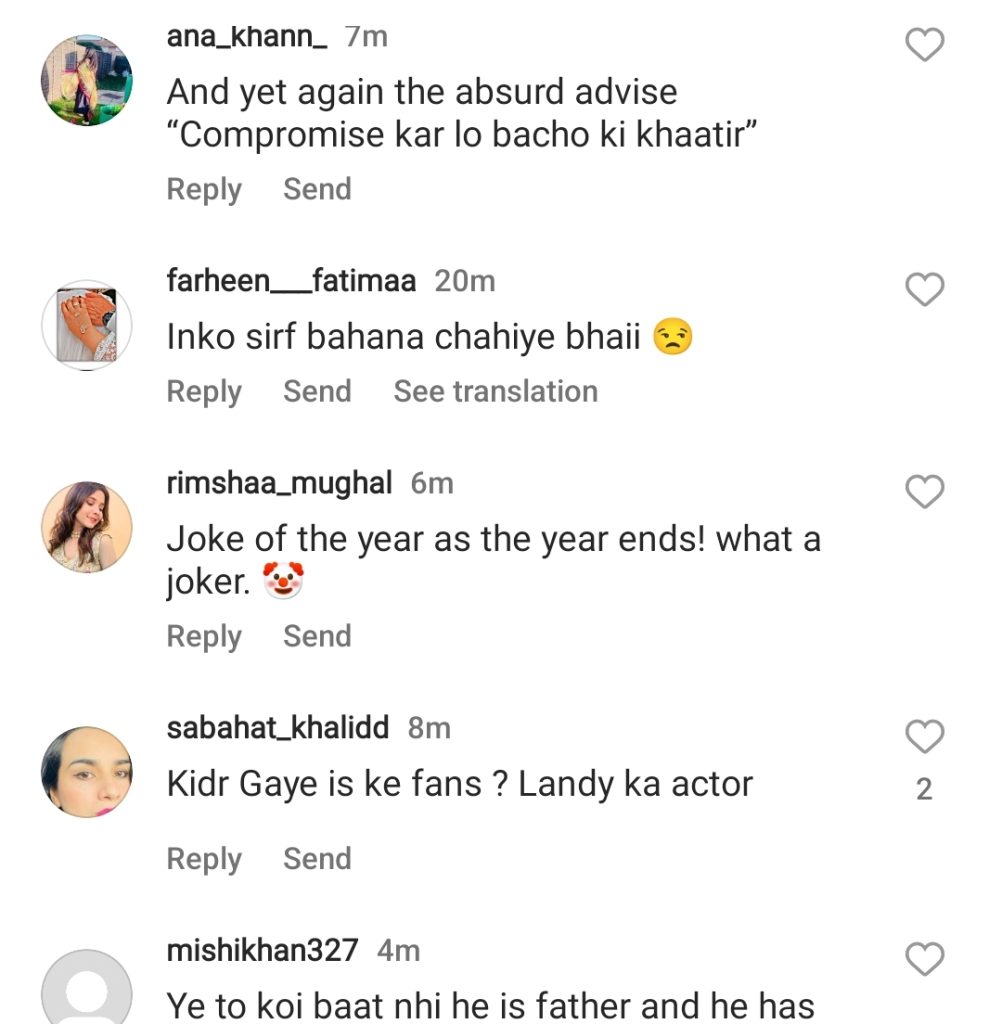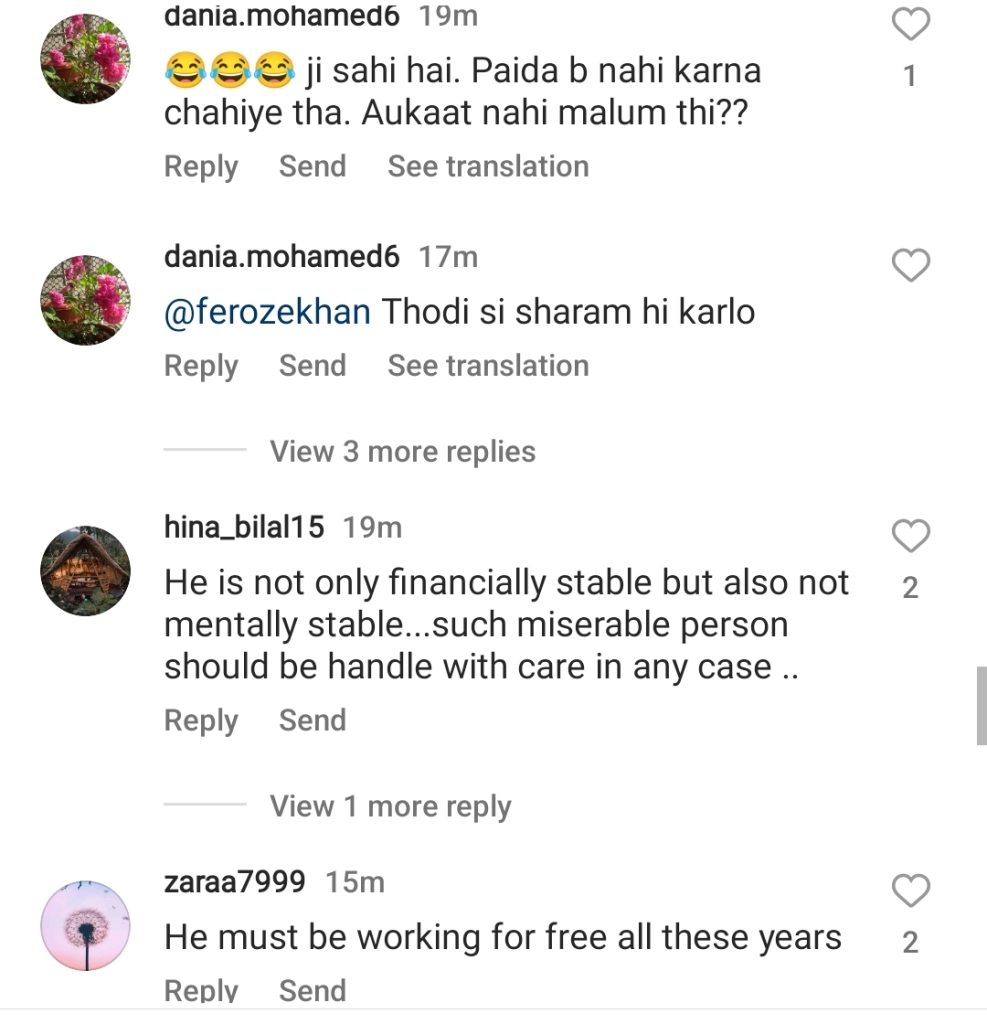 Do you agree with Feroze Khan? Do let us know!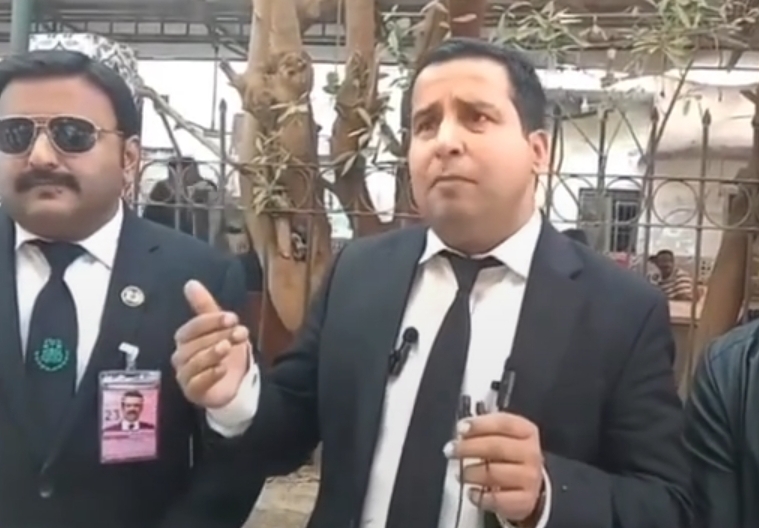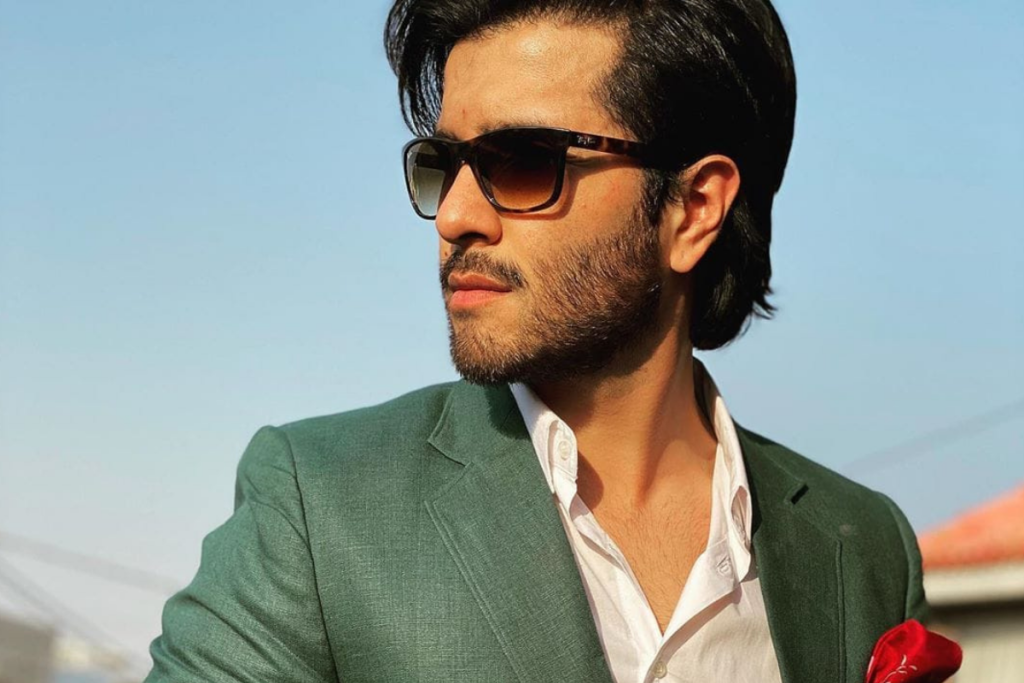 It is to be notified that in the recent court's proceeding, Syeda Aliza and Feroze Khan appeared. Feroze Khan also had a meeting with his kids.