[ad_1]

Saba Faisal is right now one of the most successful actors of Pakistani drama industry. She is a part of every hit project and people love to see her on screen. She is very open about her life and how she has been balancing work and family over the years. Saba Faisal's children Sadia, Arslan and Salman are also a part of showbiz industry. Her son Salman Faisal got married to Neha Salman a few years ago.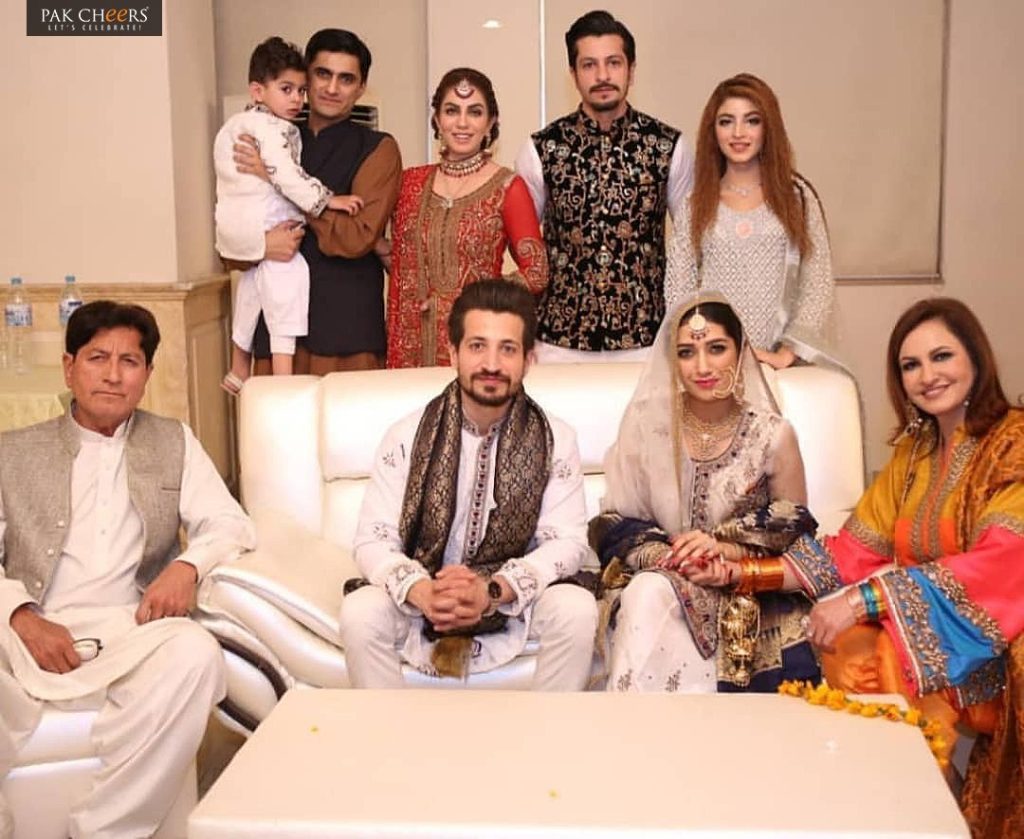 Things have not been well between Neha and Salman's family. There was news of separation between the couple at one time but they reconciled and now are parents to a baby boy. Neha has from time to time taken a lot of digs at her mother-in-law Saba Faisal and sister-in-law Sadia Faisal. She has claimed that their behaviour has been very negative towards her. Recently Salman's family was also missing from his son's birthday.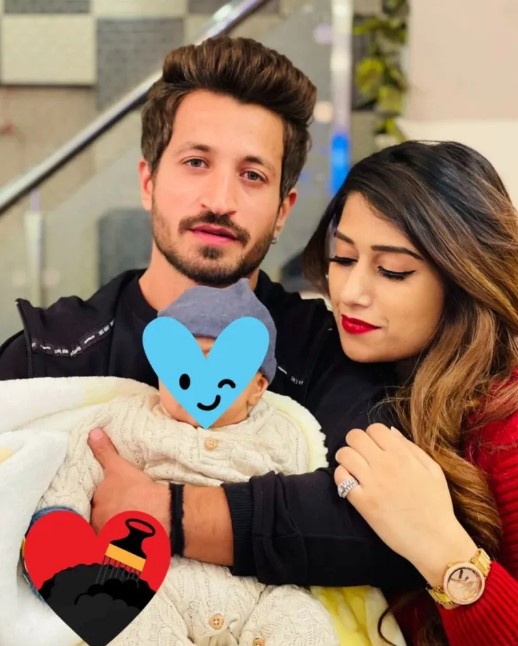 Saba Faisal has largely remained cryptic about her son and his wife and not said too much publicly though the tension was visible whenever she was asked in interviews as well like this:
Things looked well as the family was together at a function just a few days ago and even shared the happy pictures: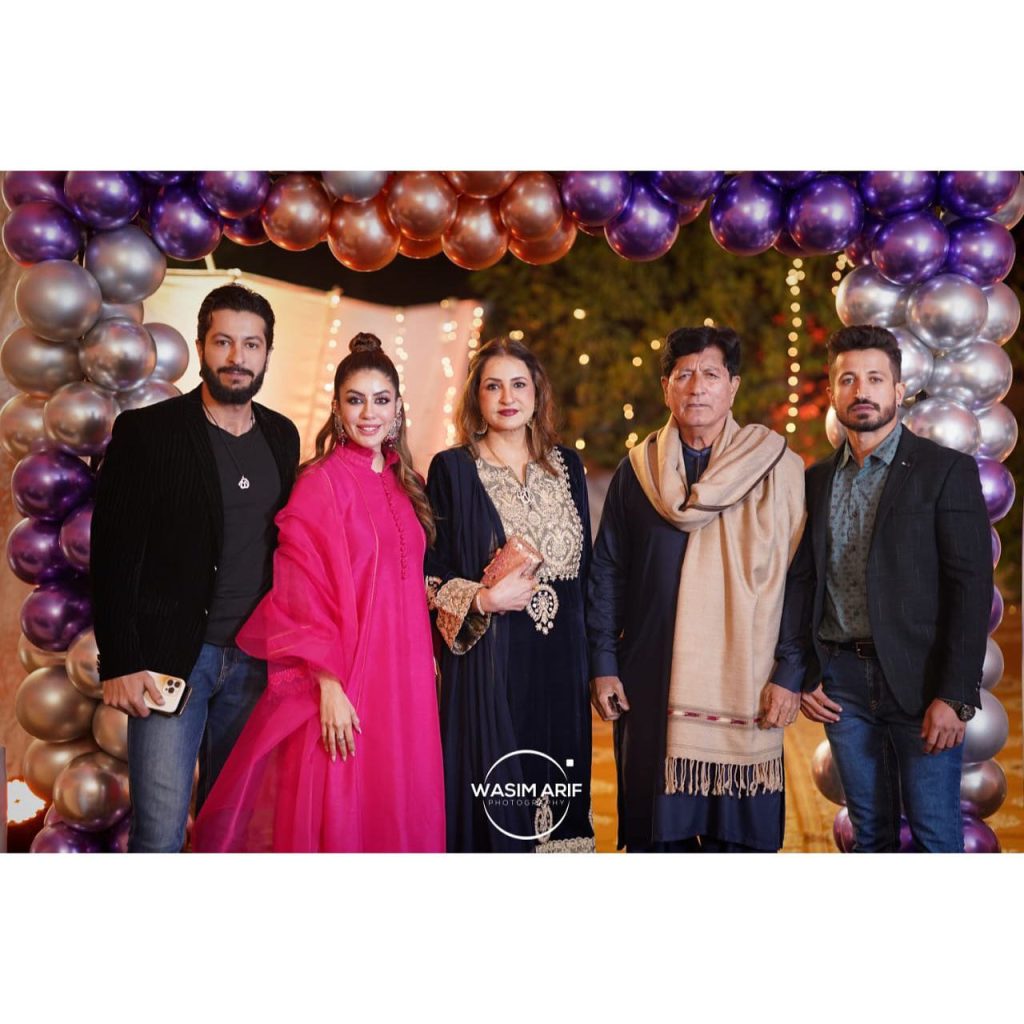 But apparently something very negative happened at the event which led to Saba Faisal finally talking about the ongoing situation and announcing to cut ties with her son Salman Faisal and his wife Neha. She announced that her whole family her husband, daughter and her other son Arsalan Faisal now have nothing to do with Neha and Salman:
Saba Faisal's elder son and Salman's brother Arslan Faisal also went into some details. He said that his mother and sister have been badmouthed by his sister in law for years now and the family has kept quite as they are respectable people. But now he will not keep quite and will answer any bullying or accusation made from Neha's side. He also shared that the recent family function where they were all together was termed haraam by Neha. He further added that Neha does not allow Salman to work in showbiz and and his parents have given all the financial resources to Salman and Neha so they can live separately but she is still not happy.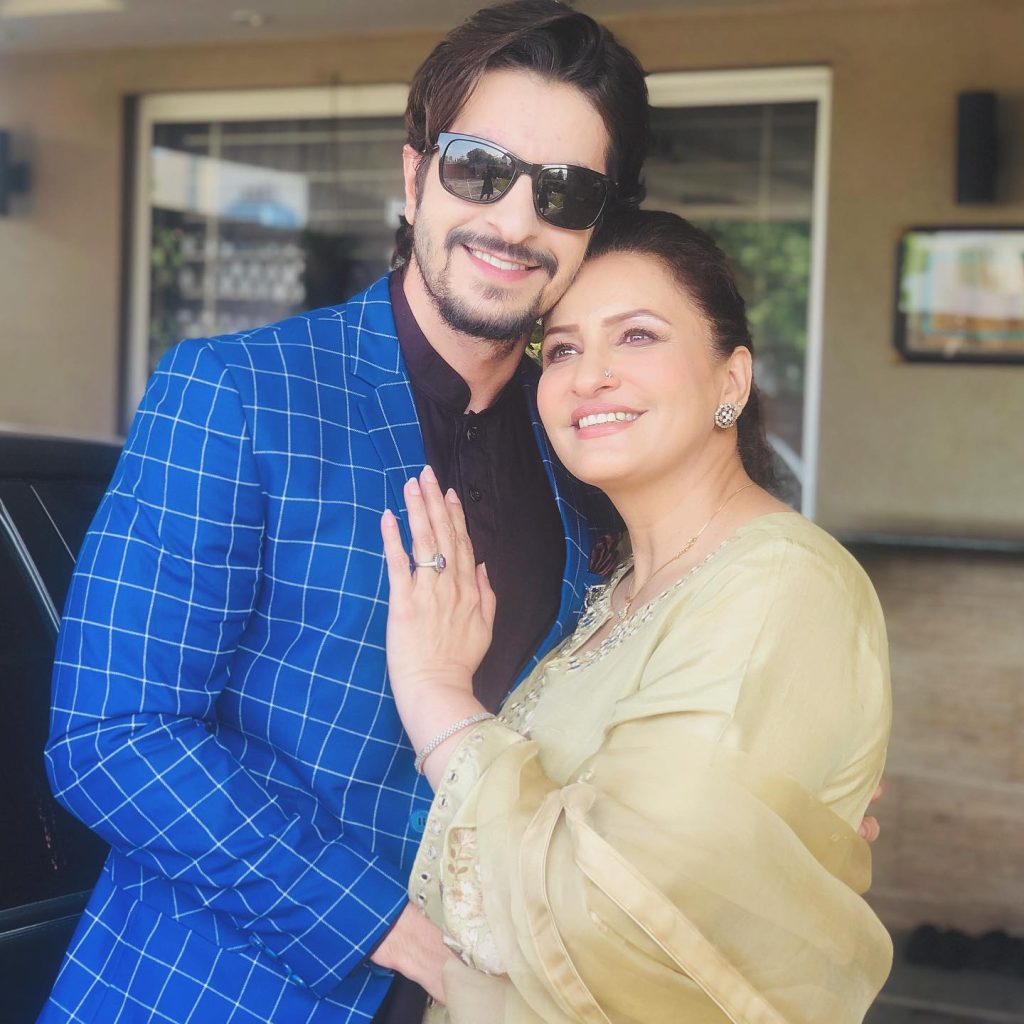 This is what Arslan had to say: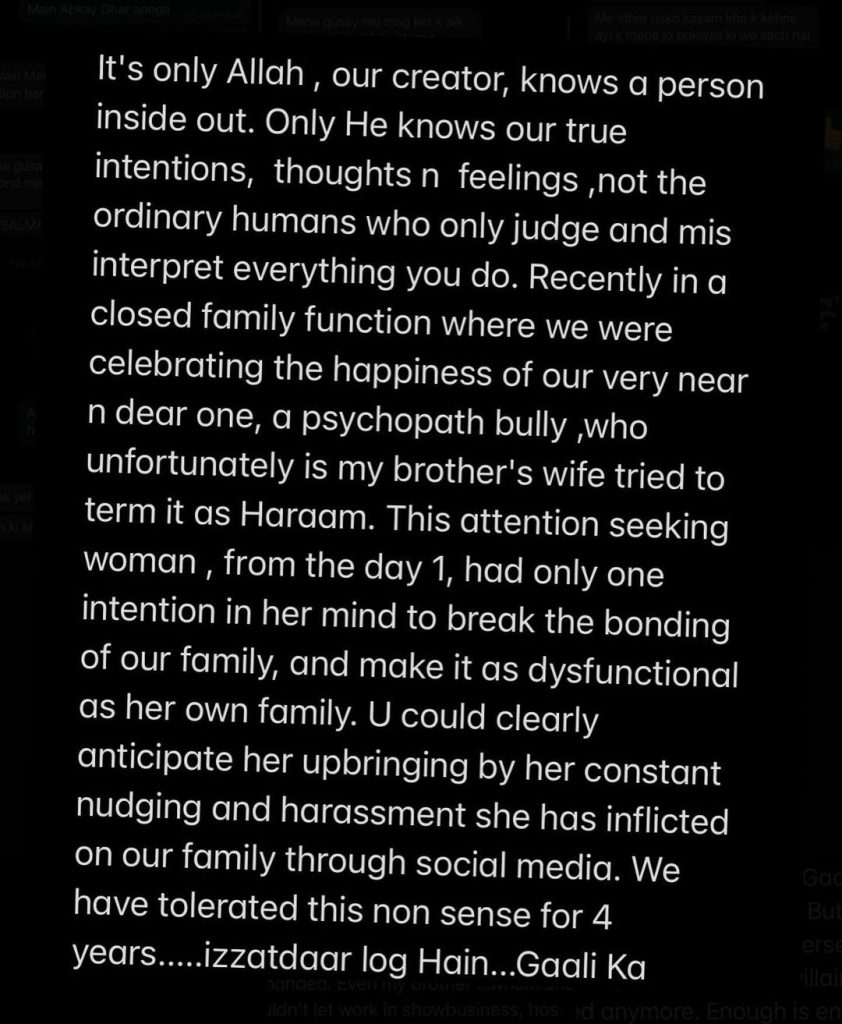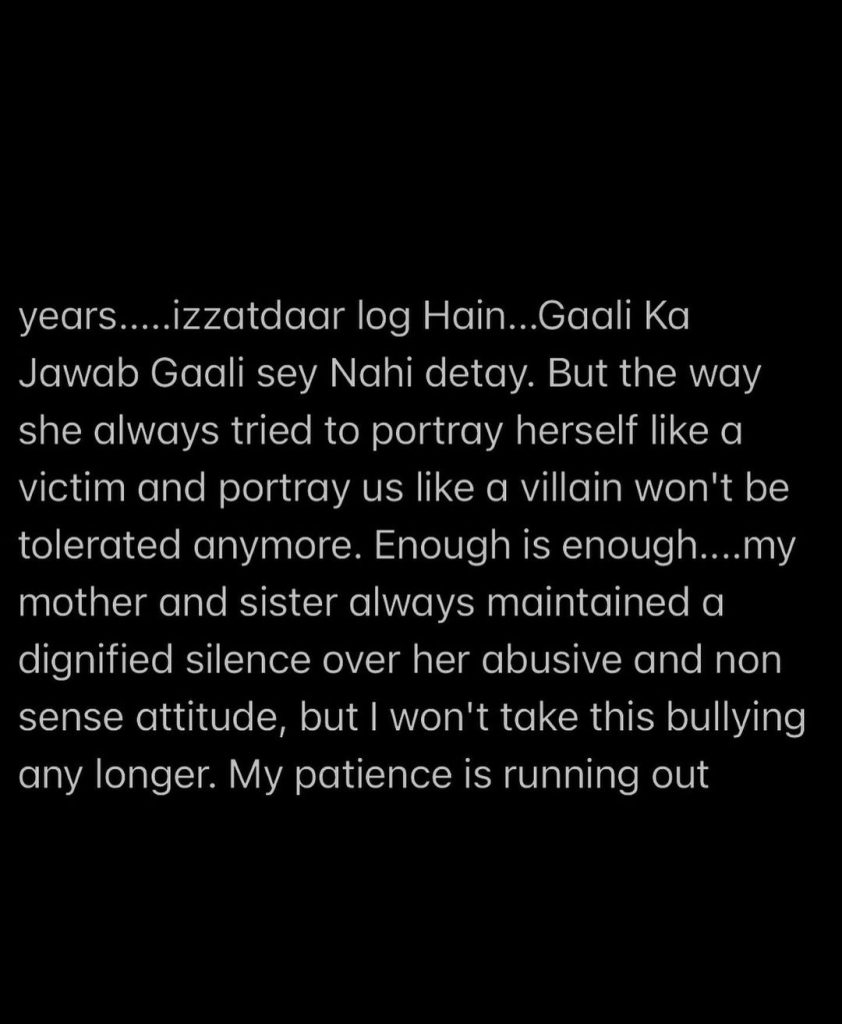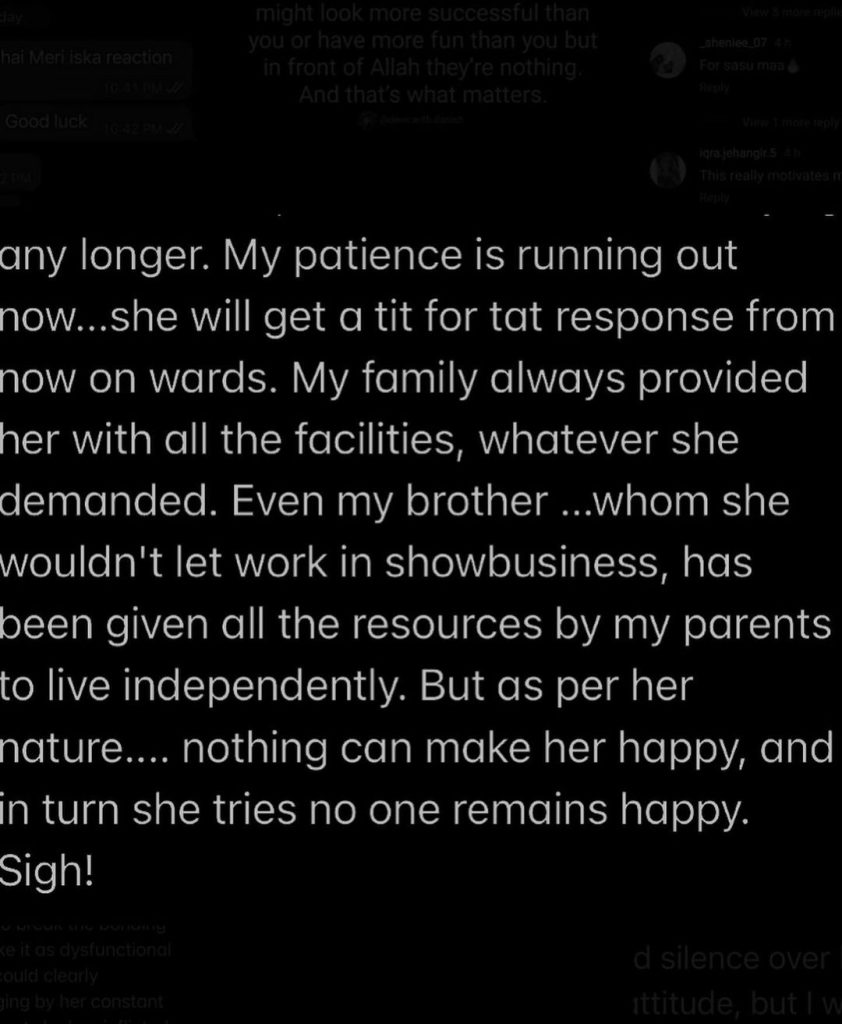 Sadia Faisal also shared a black image generally used when there is a moment of sadness:


Salman Faisal and Neha Salman have been silent for now and Neha has also made her Instagram account private: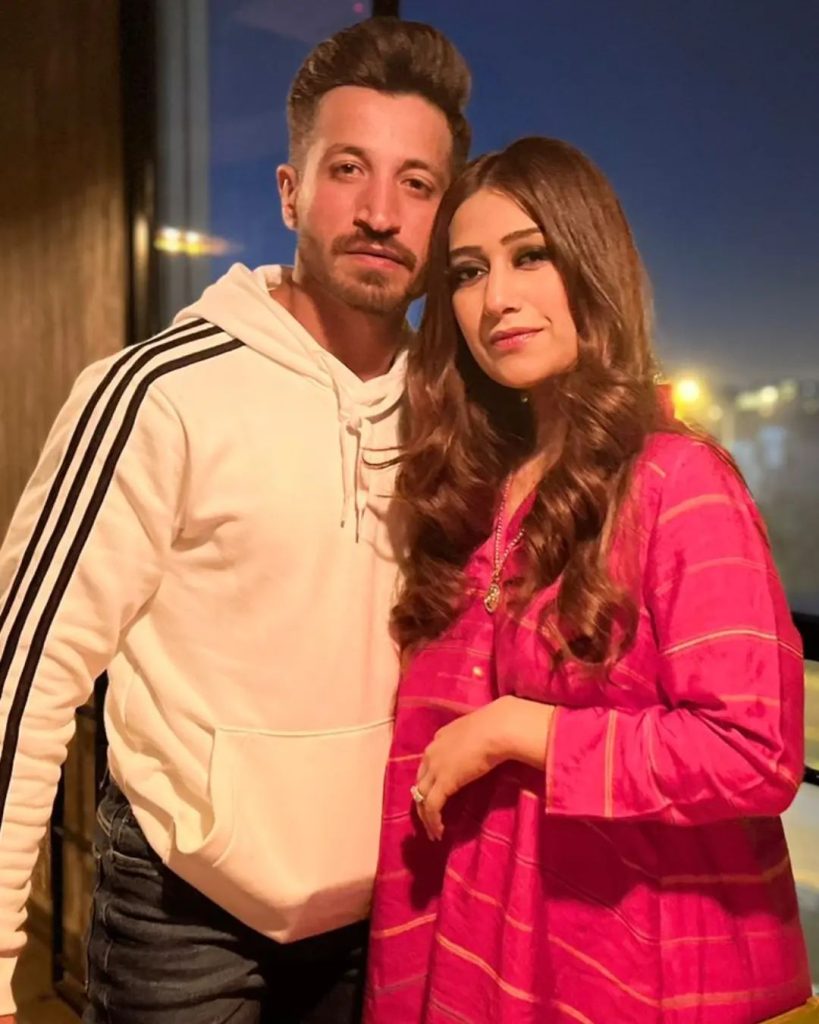 Saba Faisal's video has spread like wildfire all over the social media and netizens are also shocked to hear the extent of problems within the family: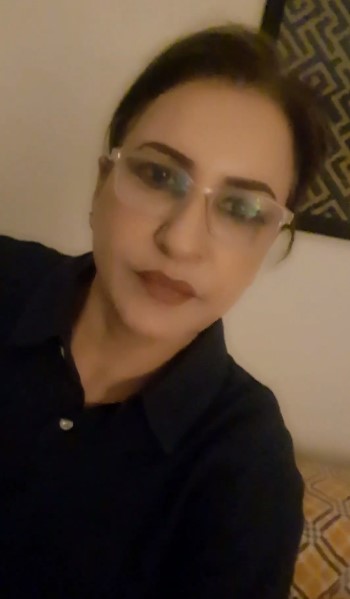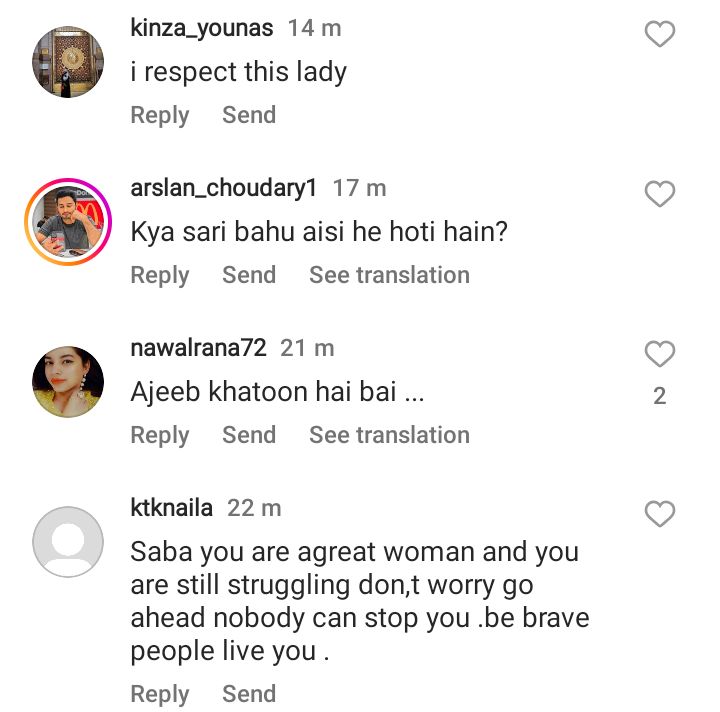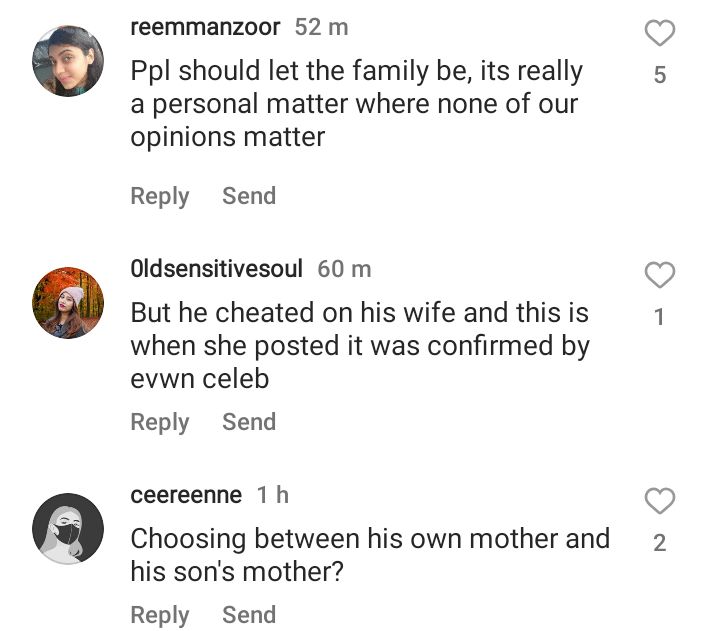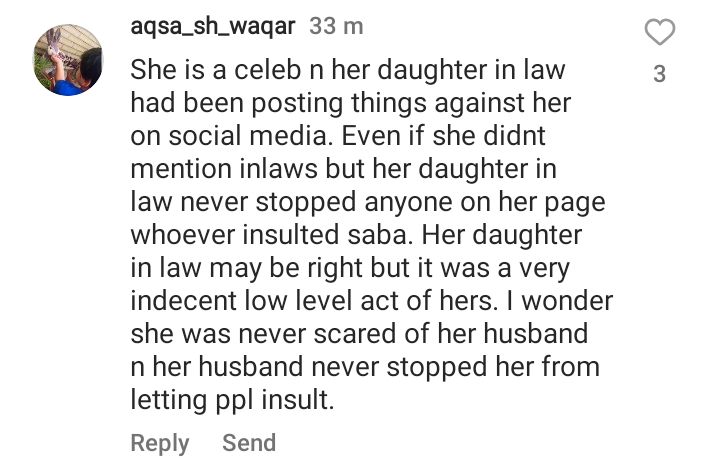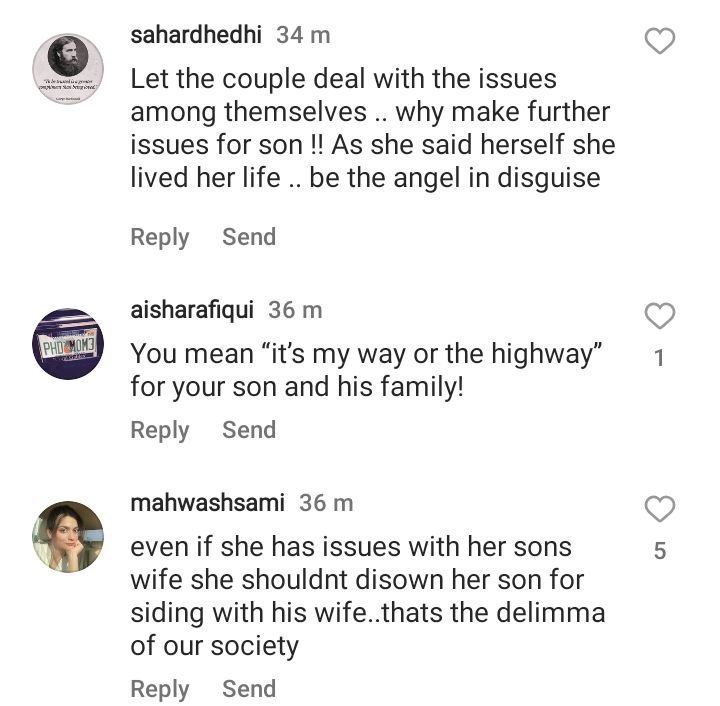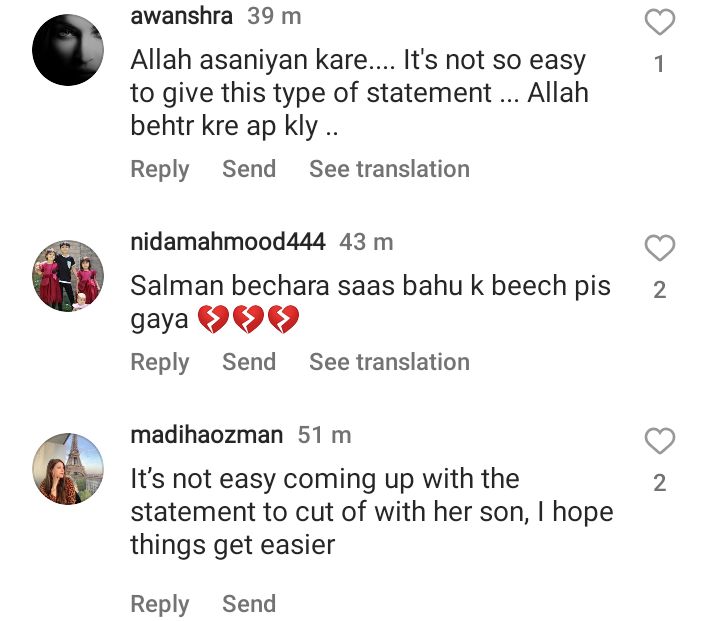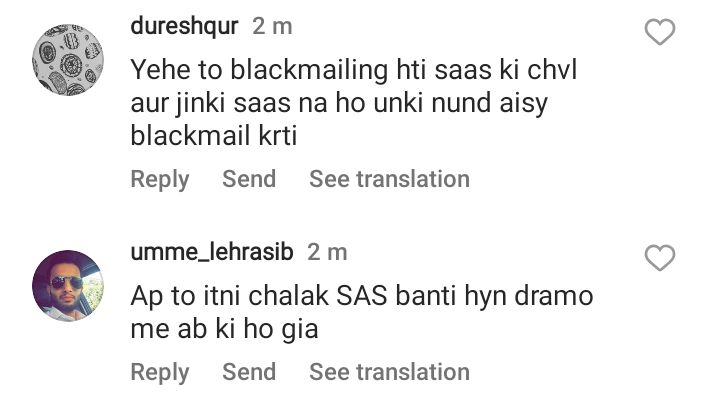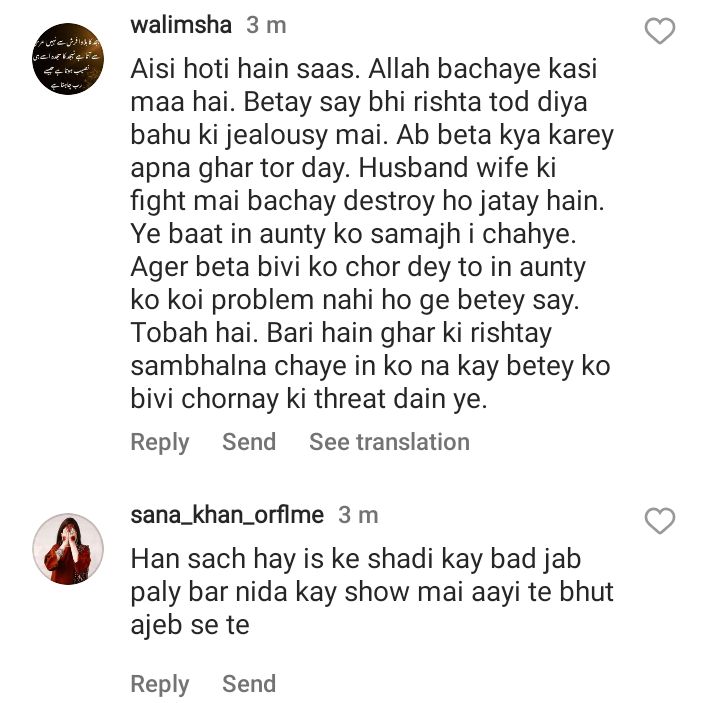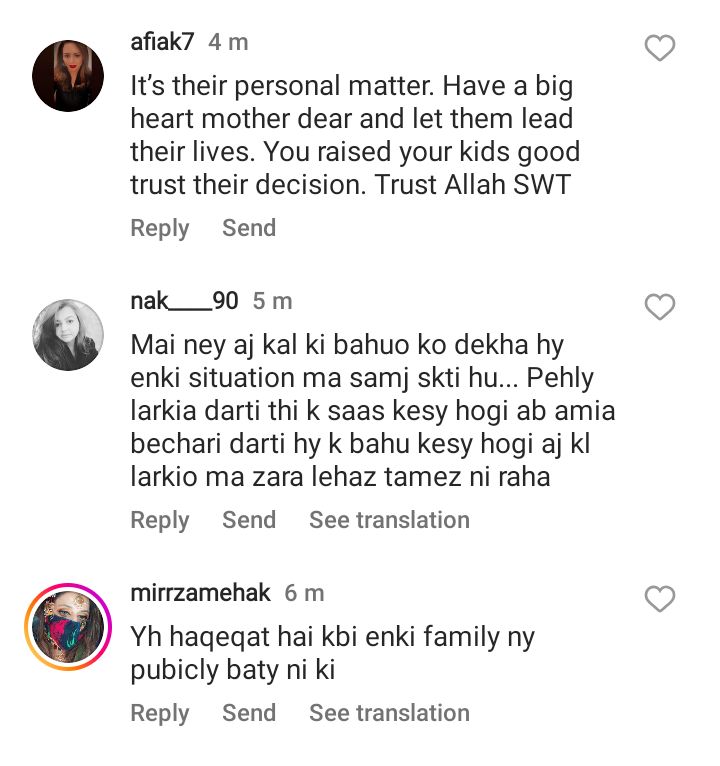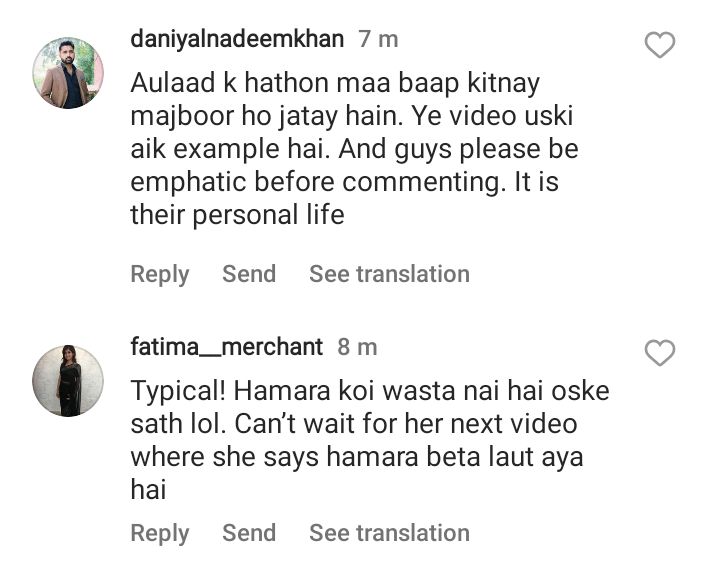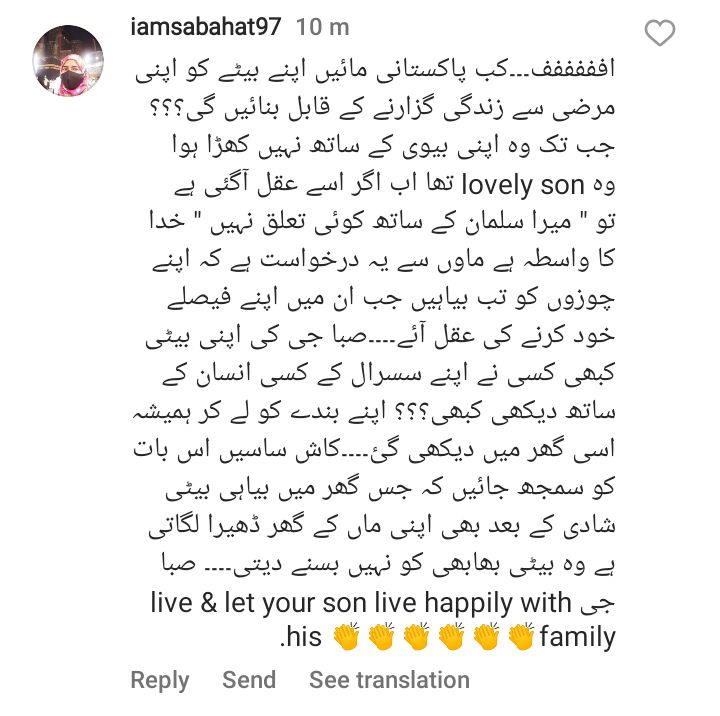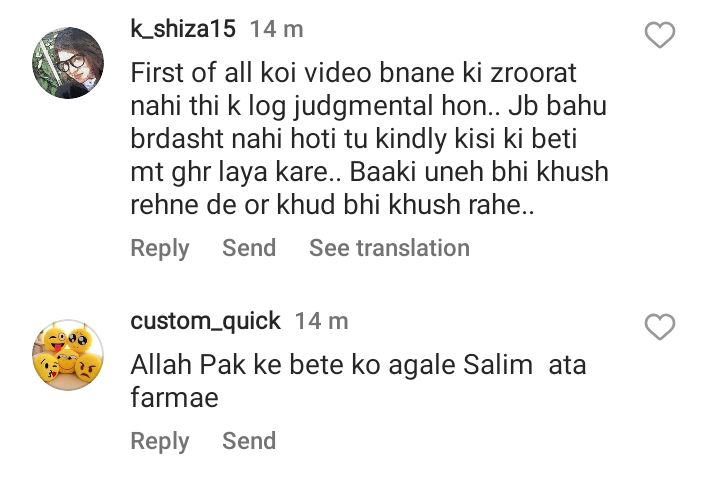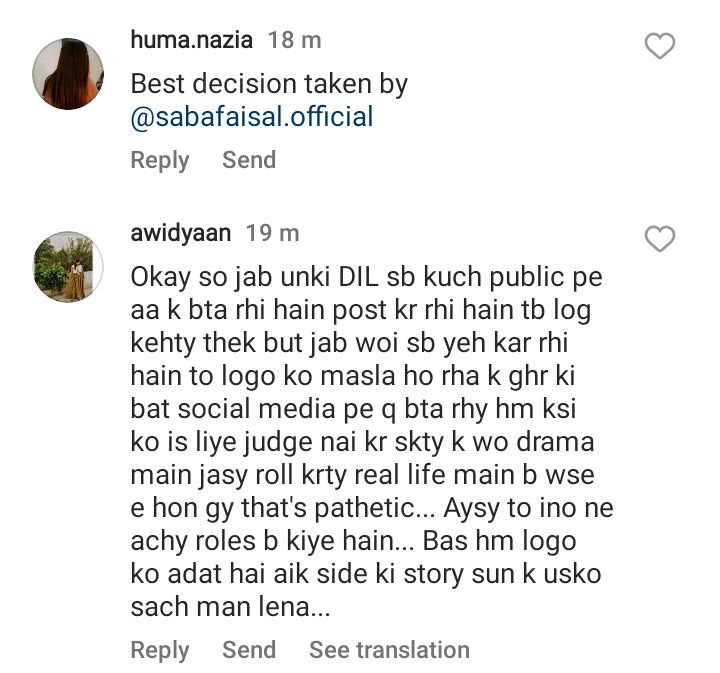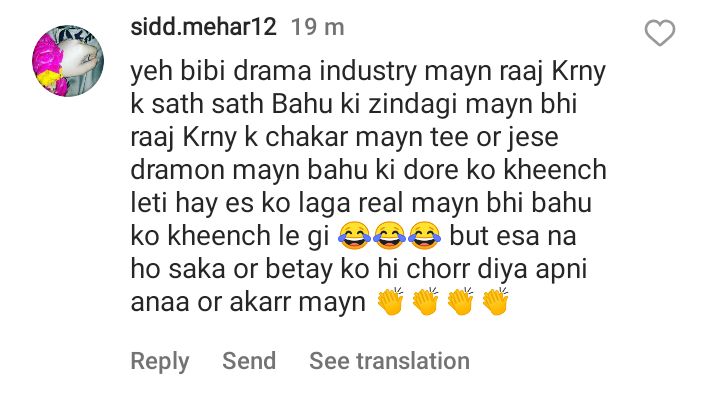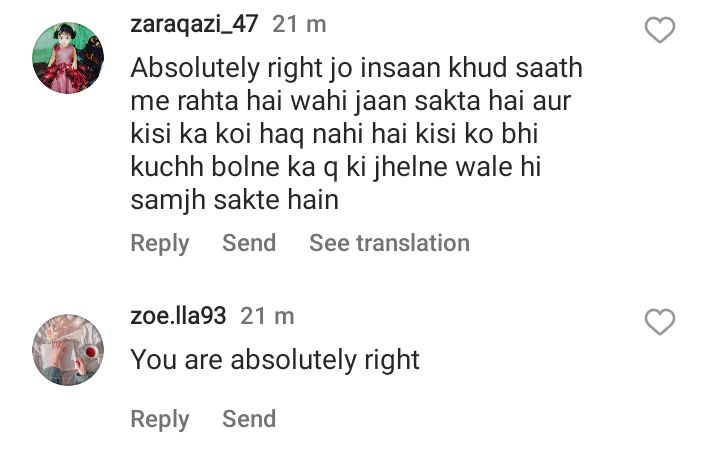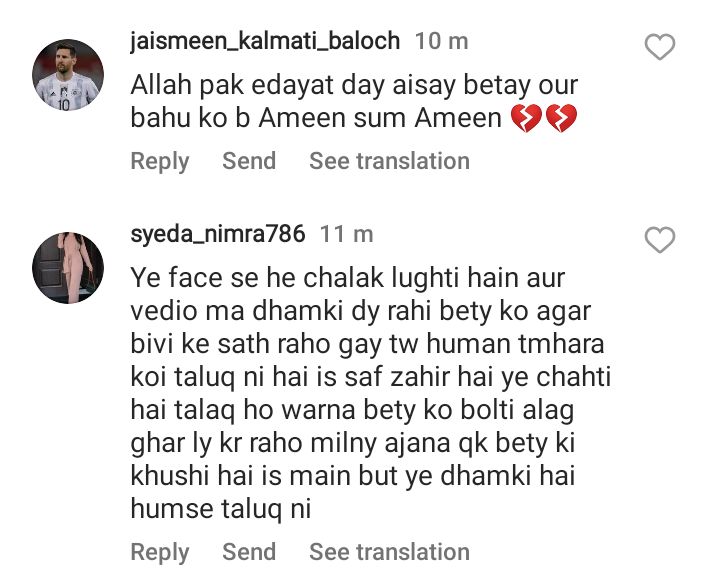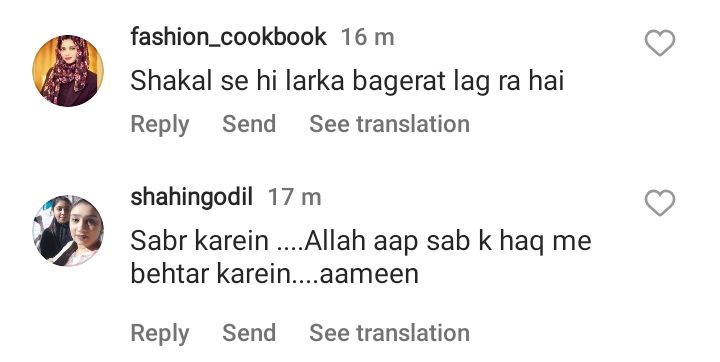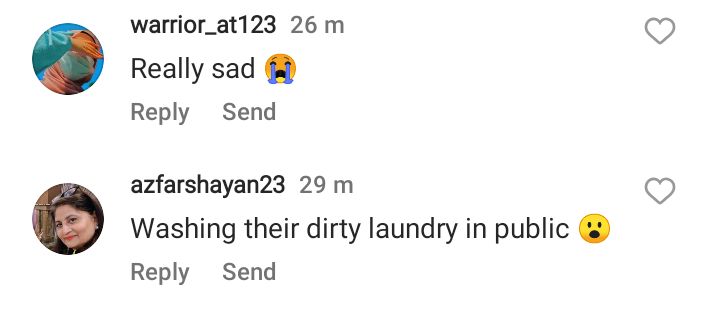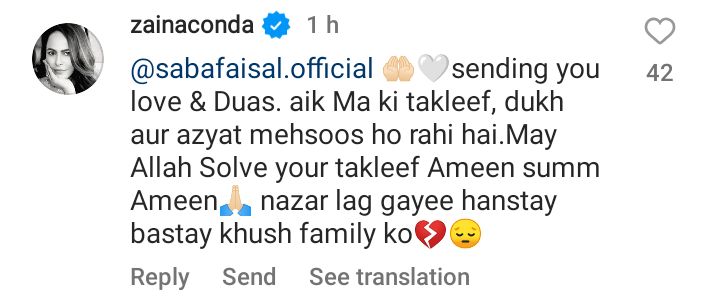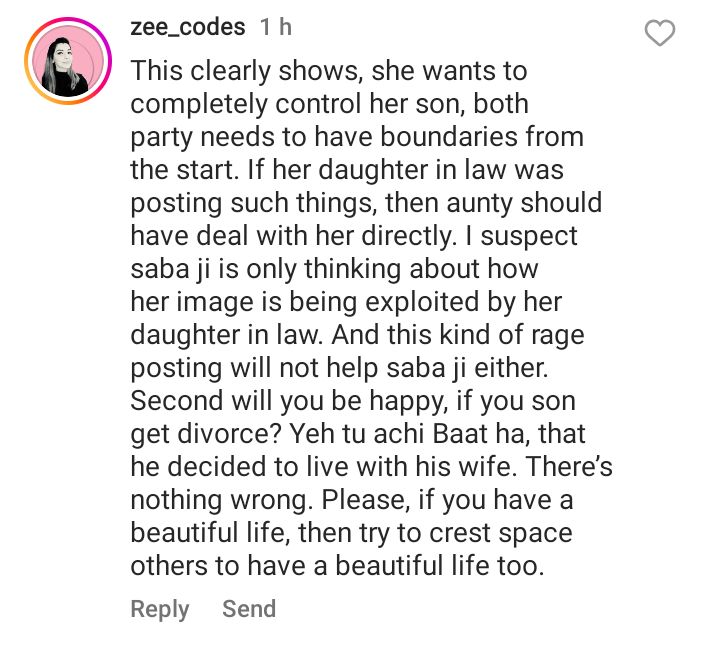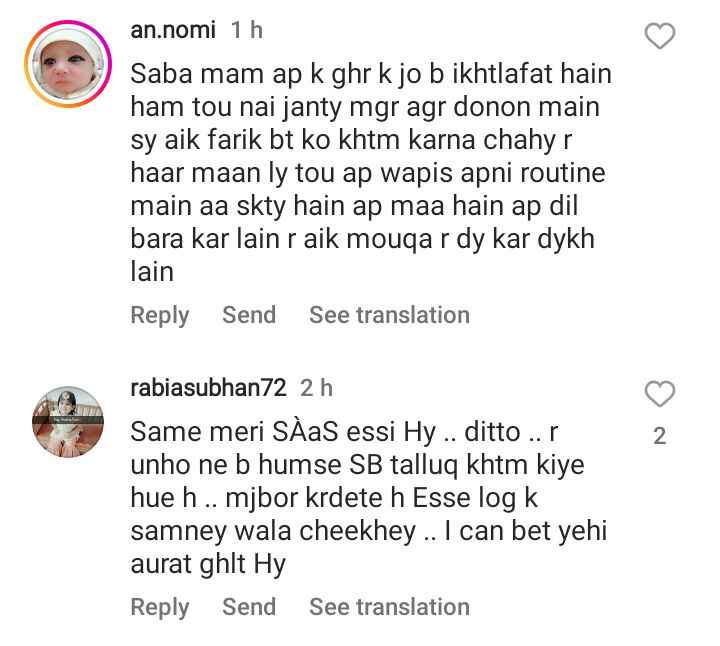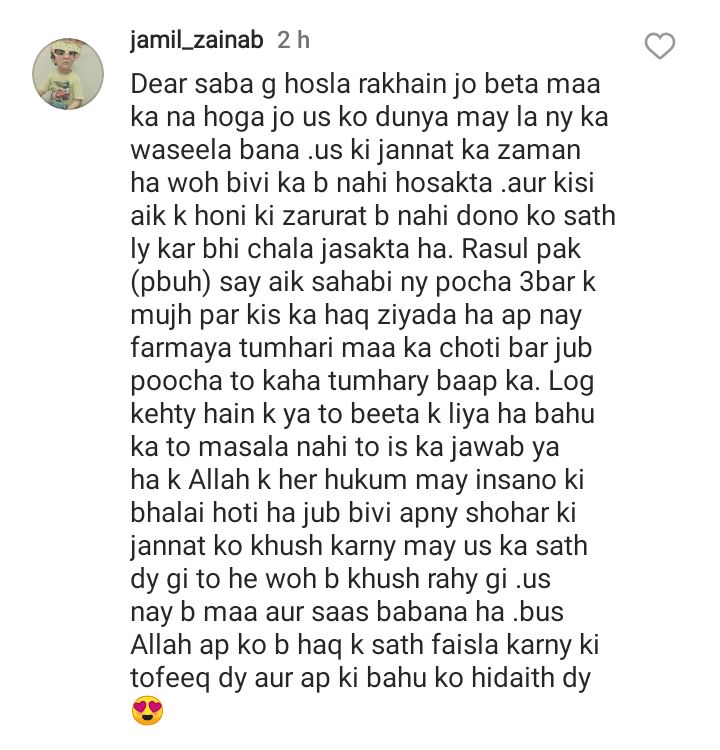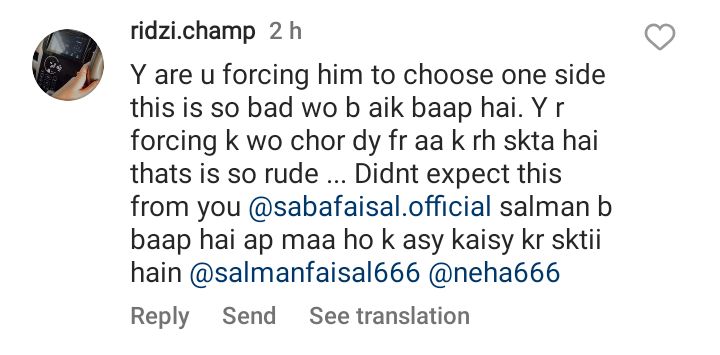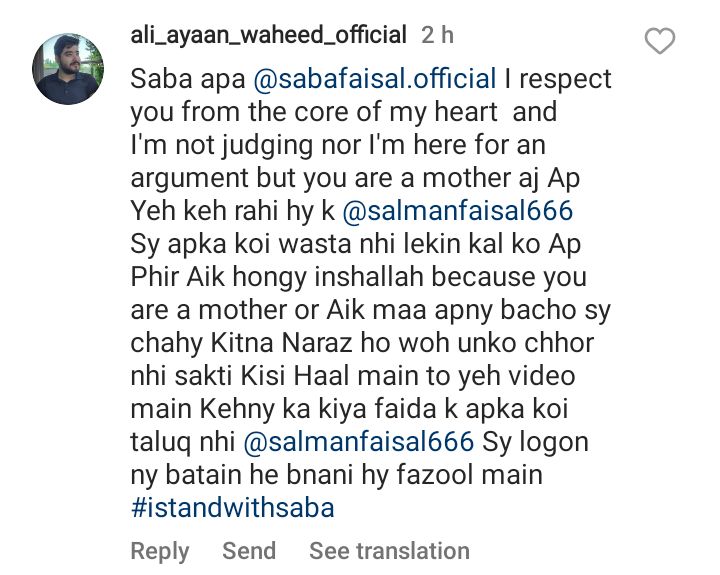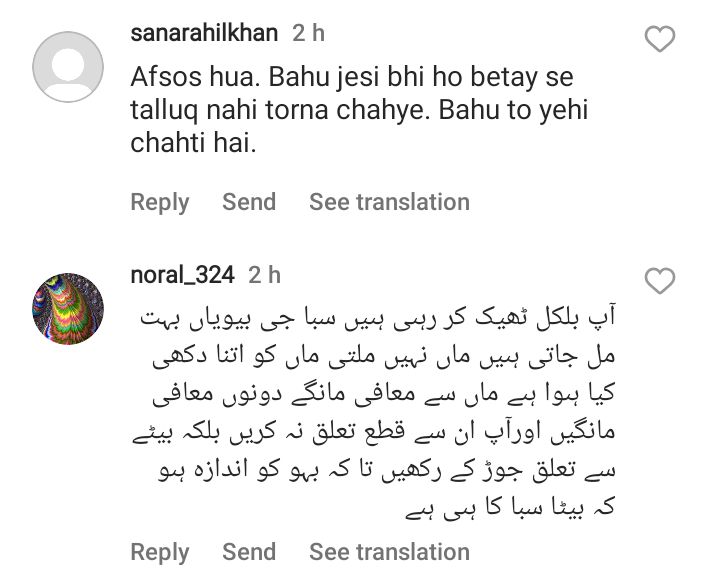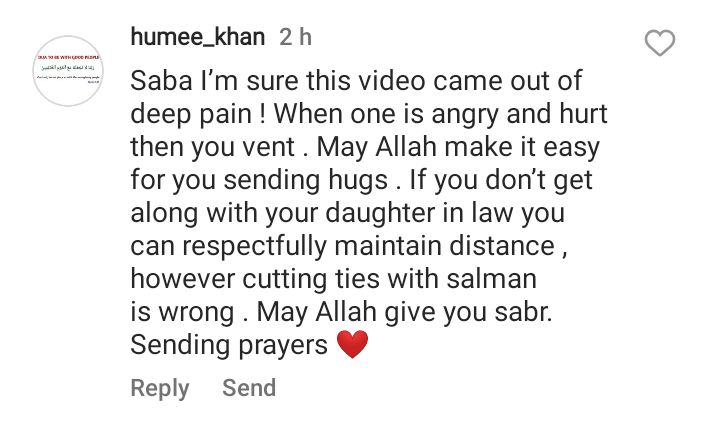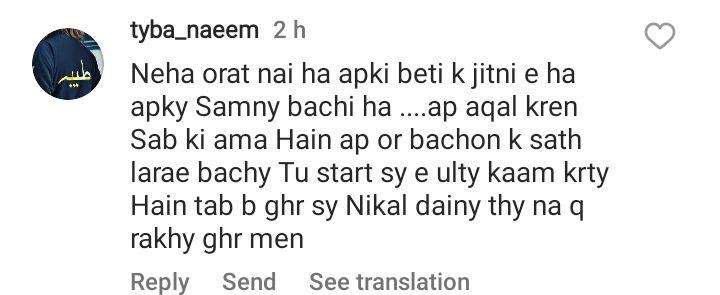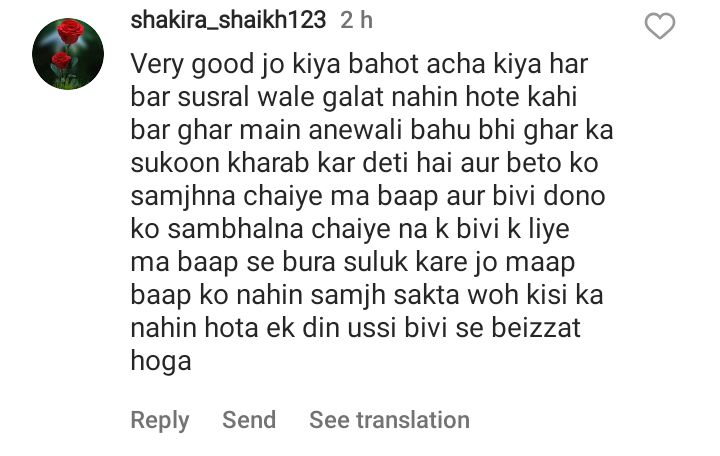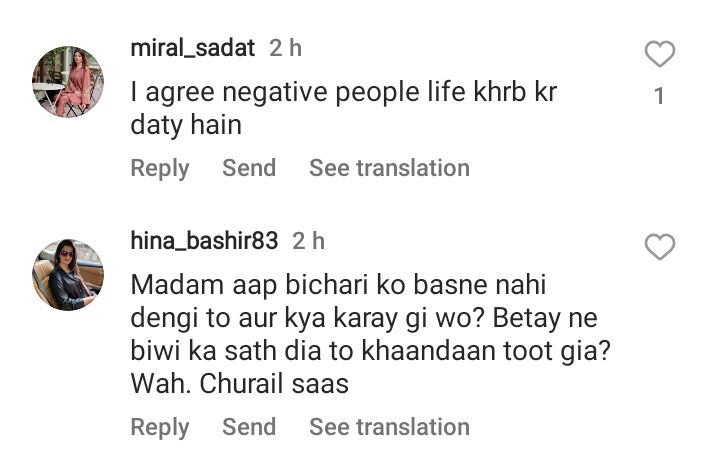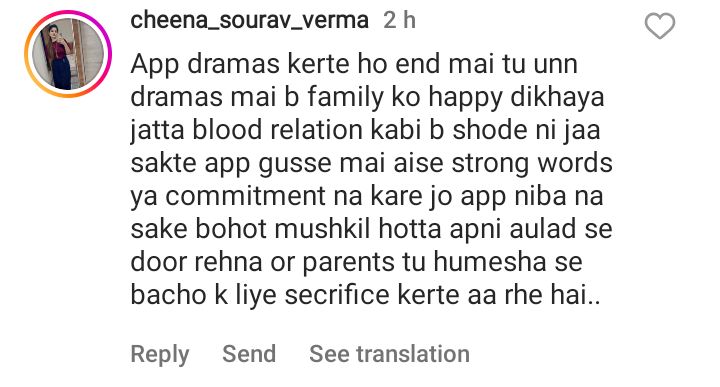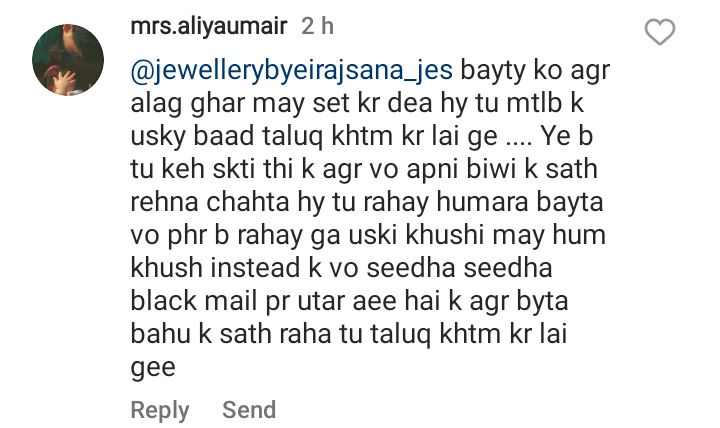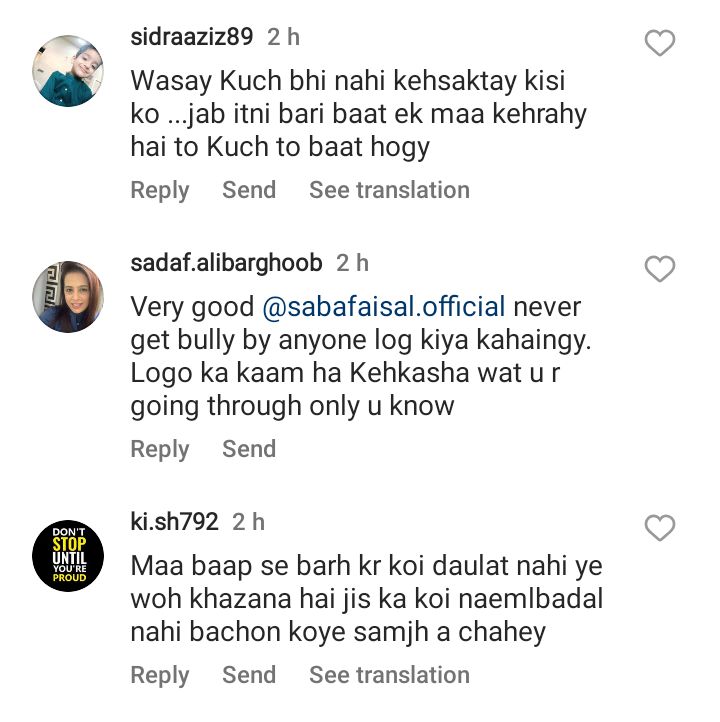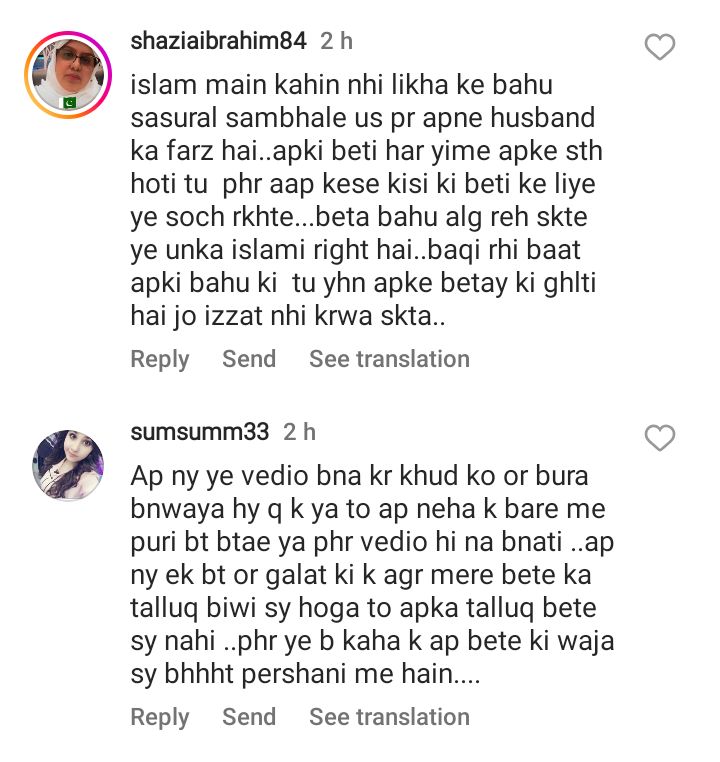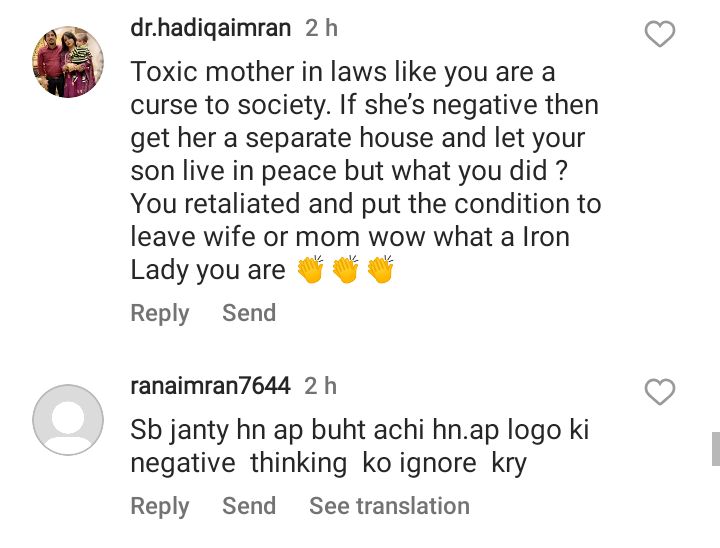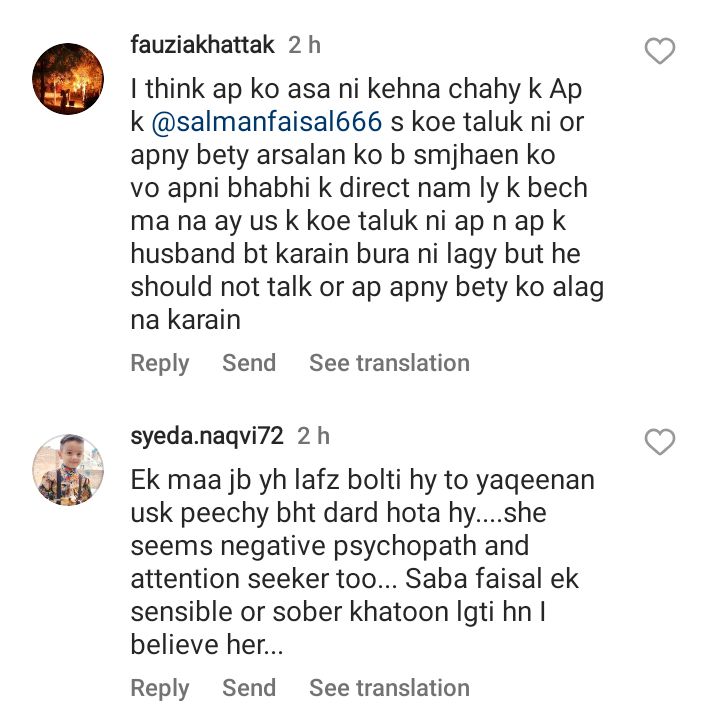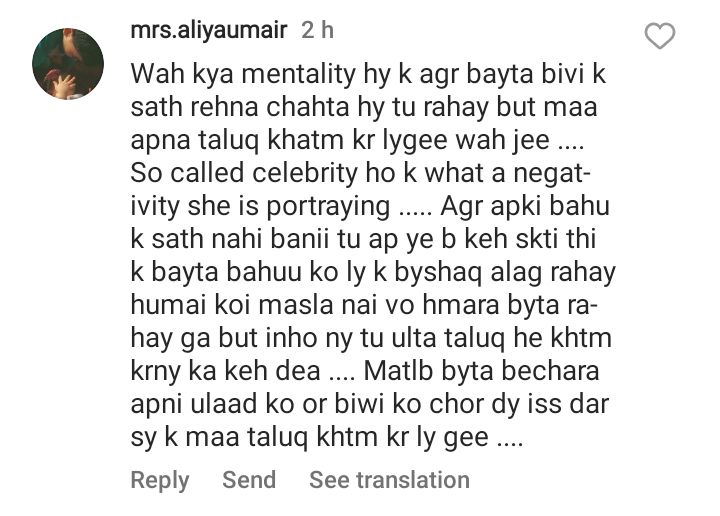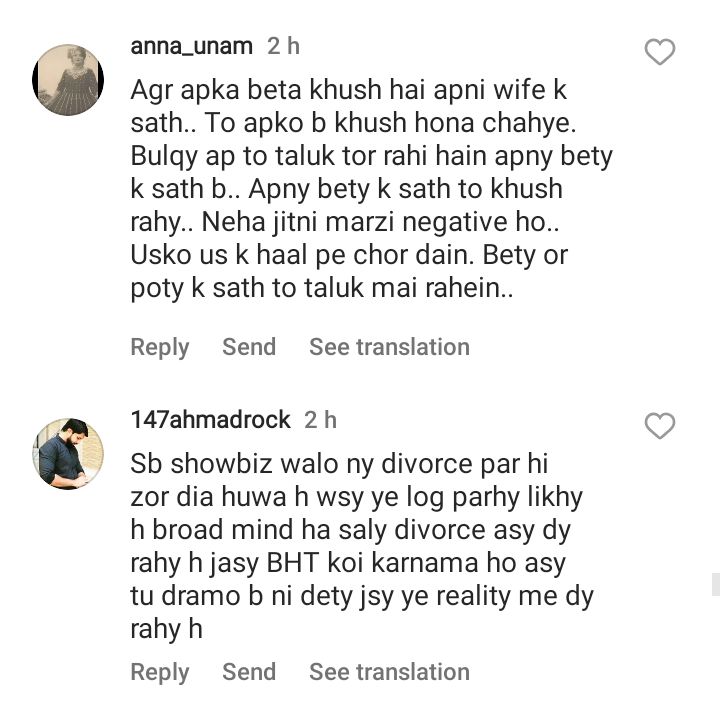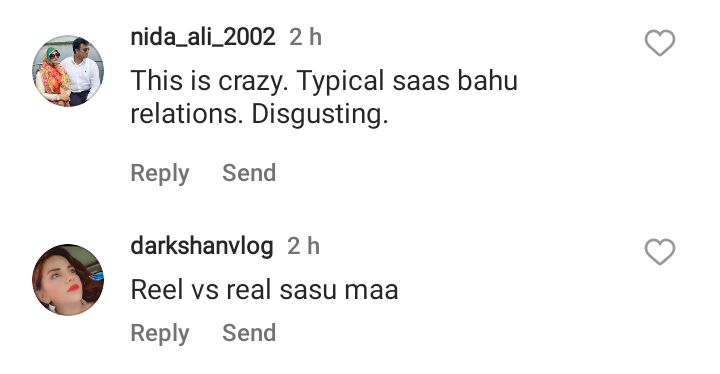 [ad_2]

Source link